Manobala Wiki, Biography, Age, Movies List, Images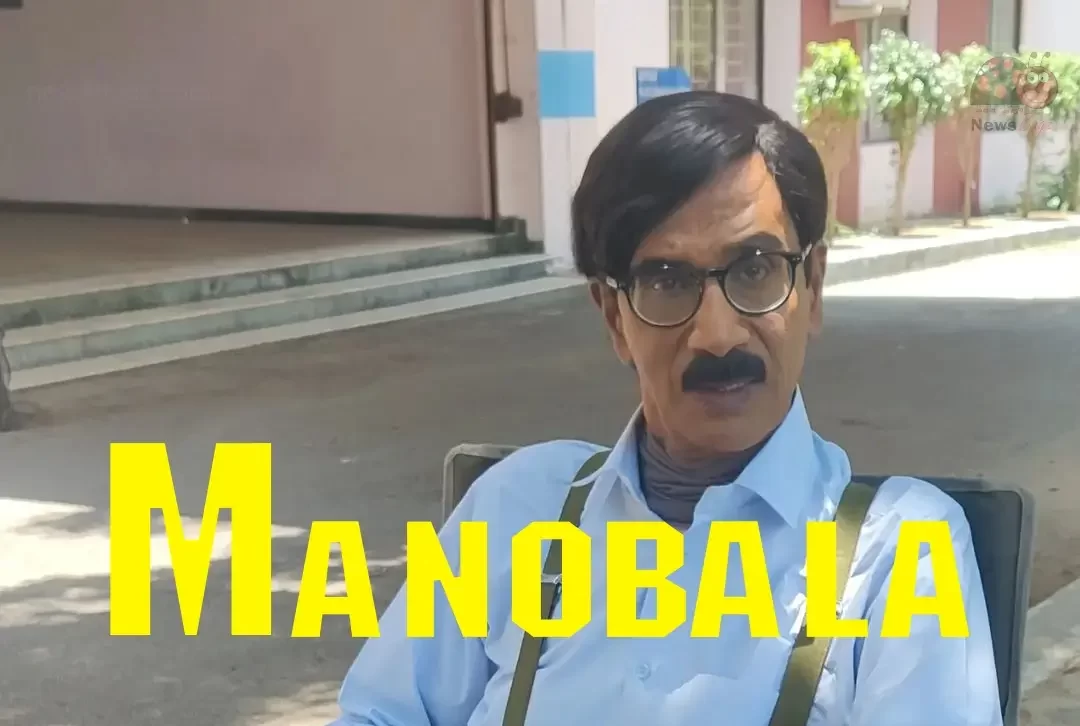 Manobala is an Indian comedy actor and director who predominantly works in the Tamil film industry in a supporting role. He has featured in more than 900 films, with that, he has directed 40 films and 19 television serials, and 9 telefilms at the time of her career as a director. He made his debut acting movie Puthiya Vaarpugal in the year 1979 and he made his debut direction movie Agaya Gangai. His latest movie Ranga and Don is released on the piracy website on the first day of its release.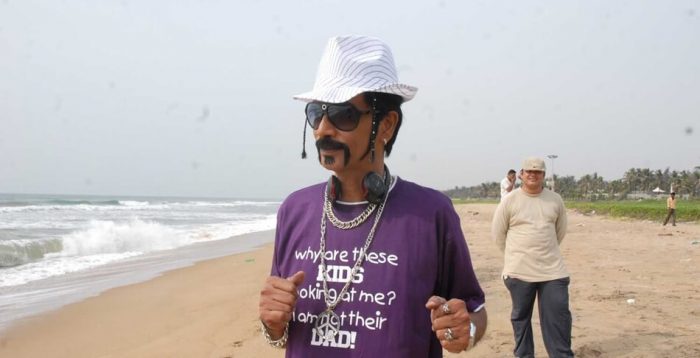 He did his graduation from the College of arts and crafts at Patna University, India. Manobala's wife's name is Usha Mahadevan and his son is Harish Manobala. He was in the field from 1979 but he was present in 1994 in the movie Thai Maman. In the beginning, he appeared in an insignificant role but later he emerged as a comedian. He is a regular guest on the Sun TV show Asathapovathu yaru. Moreover, he also appeared as a director as well as the producer for some the movies in Tamil.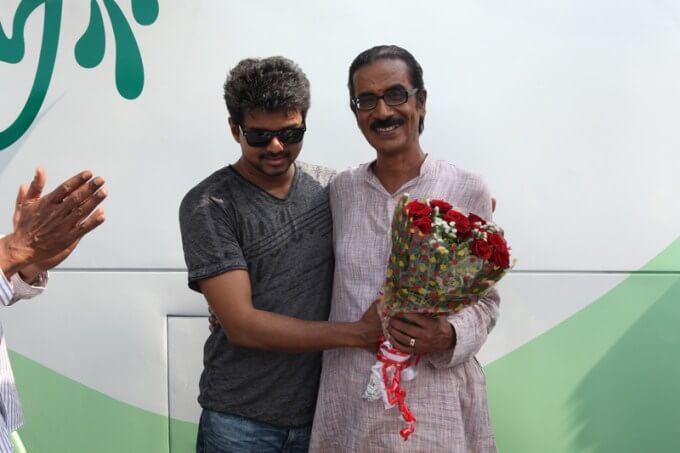 Biography
Name
Manobalam Mahadevan
Real Name
Balachander
Nickname
Mona Bala
Profession
Actor, Director, Producer
Date of Birth
8 December 1953
Age
69 (as of 2022)
Zodiac sign
Sagittarius
Family
Father: Yet to be updated
Mother: Yet to be updated
Marital Status
Married
Affairs/Girlfriends
NA
Wife
Usha Mahadevan
Children
Son: Harish Manobala
Religion
Hindu
Educational Qualification
Diploma in Painting
School
Yet to be updated
College
College of Arts and Crafts, Chennai
Hobbies
Drawing, Painting, Watching Movies
Birth Place
Marungur, Tamil Nadu, India
Hometown
Marungur, Tamil Nadu, India
Current City
Chennai, Tamil Nadu, India
Nationality
Indian
Social Media Profiles
Movies
| Year | Film | Role | Notes |
| --- | --- | --- | --- |
| 1979 | Puthiya Vaarpugal | Panchayat Member | |
| 1979 | Niram Maaratha Pookkal | | |
| 1980 | Kallukkul Eeram | | |
| 1981 | Tik Tik Tik | | |
| 1982 | Gopurangal Saivathillai | Pathani Bhai | |
| 1994 | Rasa Magan | Broker | |
| 1994 | Thozhar Pandian | | |
| 1994 | Thai Maaman | Guest Appearance | |
| 1995 | Gangai Karai Paattu | | |
| 1995 | Rani Maharani | | |
| 1997 | Nesam | Telephone booth owner | |
| 1997 | Nandhini | | |
| 1997 | Pagaivan | Govindhan | |
| 1997 | Ratchagan | Kanniyappan | |
| 1998 | Swarnamukhi | Translator | |
| 1998 | Natpukkaga | Madurai | |
| 1998 | Thalaimurai | | |
| 1999 | Chinna Raja | | |
| 1999 | Anantha Poongatre | Poongavanam | |
| 1999 | Minsara Kanna | Vedhachalam's henchman | |
| 1999 | Taj Mahal | | |
| 1999 | Sethu | Tamil Teacher | |
| 2000 | Annai | Moses | |
| 2000 | James Pandu | Railway porter | |
| 2001 | Nila Kaalam | | |
| 2001 | Samudhiram | Professor | |
| 2002 | Naina | | |
| 2002 | Villain | Minister's brother-in-law | |
| 2003 | Student Number 1 | Daas | |
| 2003 | Banda Paramasivam | Police Inspector | |
| 2003 | Nala Damayanthi | Passport Officer | |
| 2003 | Jayam | Kamalesh | |
| 2003 | Whistle | | |
| 2003 | Ice | | |
| 2003 | Kaakha Kaakha | Ramana | |
| 2003 | Diwan | | |
| 2003 | Boys | Ajay | |
| 2003 | Three Roses | | |
| 2003 | Pithamagan | Sakthi's uncle | |
| 2003 | Jay Jay | Jamuna's family friend | |
| 2003 | Anbe Un Vasam | Professor | |
| 2003 | Kadhal Kirukkan | Doctor | |
| 2003 | Soori | Container passenger | |
| 2004 | Aethirree | Seshagopalan | |
| 2004 | Campus | Nallathambi | |
| 2004 | Arul | Customer | |
| 2004 | Perazhagan | Nair | |
| 2004 | M. Kumaran Son of Mahalakshmi | Ganesh's father | |
| 2004 | Bose | | |
| 2004 | Attahasam | Semi Joseph | |
| 2004 | Dreams | Moosa | |
| 2004 | Maha Nadigan | | |
| 2005 | Aayudham | | |
| 2005 | Devathaiyai Kanden | Daas | |
| 2005 | Ji | Train passenger | |
| 2005 | Kodambakkam | | |
| 2005 | Thaka Thimi Tha | Bala | |
| 2005 | Chandramukhi | Priest | |
| 2005 | Priyasakhi | Babloo | |
| 2005 | Sachein | Sanjay | |
| 2005 | 6'2 | Krishnamurthy's father | |
| 2005 | Anniyan | Ticket Conductor | |
| 2005 | Ghajini | Ad Director | |
| 2005 | Sorry Enaku Kalyanamayidichu | | |
| 2005 | Unarchigal | Manager | |
| 2006 | Thambi | | |
| 2006 | Thirupathi | Police inspector | |
| 2006 | Thalai Nagaram | Police inspector | |
| 2006 | Parijatham | | |
| 2006 | Naalai | | |
| 2006 | Kusthi | | |
| 2006 | Imsai Arasan 23rd Pulikecei | Kollan | |
| 2006 | Ilavattam | | |
| 2006 | Dharmapuri | Silandhi Karuppu's henchman | |
| 2006 | Varalaru | Police Constable | |
| 2006 | Vathiyar | Ayyanar's father | |
| 2007 | Deepavali | Villager | |
| 2007 | Muruga | | |
| 2007 | Koodal Nagar | Doctor | |
| 2007 | Parattai Engira Azhagu Sundaram | | |
| 2007 | Madurai Veeran | Shiva's grandfather | |
| 2007 | Nee Naan Nila | Professor | |
| 2007 | Kireedam | Constable | |
| 2007 | Malaikottai | Bhaskar's aide | |
| 2007 | Pasupathi c/o Rasakkapalayam | Constable Naidu | |
| 2007 | Azhagiya Thamizh Magan | TTR | |
| 2007 | Kannamoochi Yenada | Senthilkannu | |
| 2007 | Polladhavan | | |
| 2008 | Pirivom Santhippom | | |
| 2008 | Sila Nerangalil | | |
| 2008 | Vambu Sandai | | |
| 2008 | Maanavan Ninaithal | Professor | |
| 2008 | Vaitheeswaran | Dhanasekaran's Henchman | |
| 2008 | Yaaradi Nee Mohini | Balu | |
| 2008 | Santhosh Subramaniam | Bank Manager | |
| 2008 | Arai En 305-il Kadavul | Vengi Raja | |
| 2008 | Madurai Ponnu Chennai Paiyan | Bala Nair | |
| 2008 | Sutta Pazham | Assistant commissioner | |
| 2008 | Kuselan | Sub-Inspector | |
| 2008 | Kathanayakudu | Sub-Inspector | Telugu film |
| 2008 | Unnai Naan | Vijay's father | |
| 2008 | Dhanam | Cop | |
| 2008 | Seval | | |
| 2008 | Silambaattam | Jaanu's father | |
| 2008 | Abhiyum Naanum | Vardarajan | |
| 2008 | Dindigul Sarathy | Photographer | |
| 2008 | Panchamirtham | | |
| 2009 | Anjathe | Murugesan | |
| 2009 | TN 07 AL 4777 | Police constable | |
| 2009 | Punnami Naagu | Police Officer | Telugu film |
| 2009 | Guru En Aalu | Traffic Inspector | |
| 2009 | Thoranai | Ganesan | |
| 2009 | Maasilamani | Advocate | |
| 2009 | Sirithal Rasipen | Siddhu's father | |
| 2009 | Indira Vizha | | |
| 2009 | Ninaithale Inikkum | Class Teacher | |
| 2009 | Aarumugam | | |
| 2009 | Oru Kadhalan Oru Kadhali | Ramaiah | |
| 2009 | Aadhavan | Tara's Uncle | |
| 2009 | Kanden Kadhalai | Mayilvahanam | |
| 2009 | Vettaikkaaran | Reporter | |
| 2010 | Thamizh Padam | Siddharth | |
| 2010 | Thairiyam | | |
| 2010 | Rettaisuzhi | | |
| 2010 | Goripalayam | | |
| 2010 | Kutti Pisasu | | |
| 2010 | Kattradhu Kalavu | | |
| 2010 | Singam | Mayil's lawyer | |
| 2010 | Indrasena | | |
| 2010 | Thillalangadi | Priest | |
| 2010 | Baana Kaathadi | Conductor | |
| 2010 | Neeyum Naanum | | |
| 2010 | Puzhal | Alex | |
| 2010 | Drohi | Raghu | |
| 2010 | Thottupaar | | |
| 2010 | Chikku Bukku | Sekhar's cousin | |
| 2010 | Kalloori Kalangal | Professor | |
| 2010 | Agam Puram | C. Singamuthu | |
| 2010 | Siddhu +2 | | |
| 2011 | Madhuvum Mythiliyum | | |
| 2011 | Siruthai | Bhoom Bhoom | |
| 2011 | Payanam | Narayana Shastry | Bilingual film |
| 2011 | Thambikottai | Puli | |
| 2011 | Bhavani | Ramakrishnan | |
| 2011 | Appavi | College Professor | |
| 2011 | Maappillai | Astrologer | |
| 2011 | Eththan | Bank Manager | |
| 2011 | Aanmai Thavarael | | |
| 2011 | Udhayan | | |
| 2011 | Doo | | |
| 2011 | Ramanathapuram | | |
| 2011 | Konjam Veyil Konjam Mazhai | | |
| 2011 | Mudhal Idam | | |
| 2011 | Muni 2: Kanchana | Priest | |
| 2011 | Puli Vesham | | |
| 2011 | Kasethan Kadavulada | Balram Naidu | |
| 2011 | Vandhaan Vendraan | | |
| 2011 | Vellore Maavattam | | |
| 2011 | Sadhurangam | Thiru's neighbor | |
| 2011 | Mambattiyaan | Annachchi's Accountant | |
| 2011 | Mahaan Kanakku | Traffic Police Officer | |
| 2012 | Vilayada Vaa | Kothandam | |
| 2012 | Nanban | Bose | |
| 2012 | Oru Nadigaiyin Vaakkumoolam | | |
| 2012 | Kondaan Koduthaan | | |
| 2012 | Sooriya Nagaram | | |
| 2012 | Aathi Narayana | | |
| 2012 | Kalakalappu | Marudhamuthu | |
| 2012 | Idhayam Thiraiarangam | | |
| 2012 | Saguni | Induratagaval | |
| 2012 | Meeravudan Krishna | | |
| 2012 | Ajantha | | |
| 2012 | Thuppakki | Nisha's father | |
| 2012 | Akilan | | |
| 2012 | Madha Gaja Raja | | Unreleased |
| 2013 | Kurumbukara Pasanga | | |
| 2013 | Alex Pandian | Captain Divakaran | |
| 2013 | Puthagam | Kalyanasundaram aka Kallis | |
| 2013 | Sillunu Oru Sandhippu | | |
| 2013 | Onbadhule Guru | Bun Rotti Babu | |
| 2013 | Chennaiyil Oru Naal | Sathyamoorthy | |
| 2013 | Vetkathai Kettal Enna Tharuvaai | | |
| 2013 | Settai | Gourishankar | |
| 2013 | Ethir Neechal | Gunasekara Raja | |
| 2013 | Neram | Doctor | |
| 2013 | Masani | Priest | |
| 2013 | Theeya Velai Seiyyanum Kumaru | Pencil Mama / Cone Ice | |
| 2013 | Thillu Mullu | Sounderrajan | |
| 2013 | Thulli Vilayadu | | |
| 2013 | Pattathu Yaanai | | |
| 2013 | Sonna Puriyathu | Rajesh Kanna | |
| 2013 | Thalaivaa | Viswa's Follower | |
| 2013 | Ainthu Ainthu Ainthu | Yoga Instructor | |
| 2013 | Raja Rani | Air Voice CEO-Ramamoorthy | |
| 2013 | Naiyaandi | | |
| 2013 | Vanakkam Chennai | Constable | |
| 2013 | Ragalaipuram | Inspector | |
| 2013 | Maayai | | |
| 2013 | Naveena Saraswathi Sabatham | Naradhar | |
| 2013 | Kolagalam | | |
| 2014 | Manasunu Maaya Seyake | Sundaram | Telugu film |
| 2014 | Ninaivil Nindraval | | |
| 2014 | Virattu | | |
| 2014 | Oru Kanniyum Moonu Kalavaanikalum | Chetan | |
| 2014 | Tenaliraman | Education Minister | |
| 2014 | Damaal Dumeel | | |
| 2014 | Thalaivan | | |
| 2014 | Yennamo Yedho | Guruji | |
| 2014 | Enna Satham Indha Neram | | |
| 2014 | Ramanujan | Krishna Rao | |
| 2014 | Anjaan | Director | |
| 2014 | Aindhaam Thalaimurai Sidha Vaidhiya Sigamani | Soori | |
| 2014 | Jamai | Sangili Murugan | |
| 2014 | Aranmanai | Eshwari's husband | |
| 2014 | Irumbu Kuthirai | Pizza Shop Manager | |
| 2014 | Poojai | Kovai Group's Secretary | |
| 2014 | Kalkandu | Principal Kamalnath | |
| 2014 | Jaihind 2 | Nandhini's father | |
| 2014 | Velmurugan Borewells | | |
| 2014 | Naaigal Jaakirathai | Pichumani | |
| 2014 | Dega | | Telugu film |
| 2014 | Lingaa | Train Driver | |
| 2014 | Vellaikaara Durai | | |
| 2015 | Vettaiyadu | | |
| 2015 | Aambala | Police Commissioner | |
| 2015 | Touring Talkies | Koteeswaran | |
| 2015 | Tamizhuku En Ondrai Azhuthavum | Swaminathan | |
| 2015 | Kaaki Sattai | Jyothi Lingam | |
| 2015 | JK Enum Nanbanin Vaazhkai | Drawing Artist | |
| 2015 | Ivanuku Thannila Gandam | Dr. Markandeyan | |
| 2015 | Sonna Pochu | | |
| 2015 | Nannbenda | Senthamarai | |
| 2015 | Thunai Mudhalvar | | |
| 2015 | Kanchana 2 | Arnold | |
| 2015 | Vai Raja Vai | Mano | |
| 2015 | India Pakistan | Idichapuli | |
| 2015 | Vindhai | | |
| 2015 | Massu Engira Masilamani | Arnold | |
| 2015 | Soan Papdi | | |
| 2015 | Palakkattu Madhavan | Madhavan's boss | |
| 2015 | Aavi Kumar | | |
| 2015 | Idhu Enna Maayam | | |
| 2015 | Kalai Vendhan | | |
| 2015 | Savaale Samaali | Manobala | |
| 2015 | Maanga | Rengasamy Nagarajan | |
| 2015 | 10 Endrathukulla | Road Transport Officer Manikandan | |
| 2015 | Urumeen | Soundappan | |
| 2016 | Karai Oram | | |
| 2016 | Peigal Jaakkirathai | | |
| 2016 | Rajinimurugan | Kunjithapatham | |
| 2016 | Aranmanai 2 | Komalam's brother | |
| 2016 | Kanithan | Anu's father | |
| 2016 | Pokkiri Raja | Raghav | |
| 2016 | Sowkarpettai | Mani | |
| 2016 | Mapla Singam | | |
| 2016 | Thozha | Old Age Home Warden | Bilingual film |
| 2016 | Theri | School principal | |
| 2016 | Unnodu Ka | Traffic police | |
| 2016 | Pandiyoda Galatta Thaangala | | |
| 2016 | Rajadhi Raja | Drawing Artist | Telugu film |
| 2016 | Vellikizhamai 13am Thethi | Doctor | |
| 2016 | Nayaki | | Bilingual film |
| 2016 | Kadalai | Businessman | |
| 2016 | Kadavul Irukaan Kumaru | Pesuvadhellam Unmai show director | |
| 2016 | Kavalai Vendam | Pattai Babu | |
| 2016 | Virumandikum Sivanandikum | | |
| 2016 | Parandhu Sella Vaa | | |
| 2016 | Andaman | | |
| 2017 | Jomonte Suvisheshangal | Perumal | Malayalam film |
| 2017 | Motta Shiva Ketta Shiva | GK's sidekick | |
| 2017 | 465 | | |
| 2017 | Vaigai Express | Kannitheevu Kaarmegam / Thavittaisaamy | |
| 2017 | Saravanan Irukka Bayamaen | Swamy | |
| 2017 | Thirappu Vizha | | |
| 2017 | Adhagappattathu Magajanangalay | | |
| 2017 | Sathura Adi 3500 | Gauri Shankar | |
| 2017 | Katha Nayagan | Swamy | |
| 2017 | Hara Hara Mahadevaki | Bhakta | |
| 2017 | Theeran Adhigaaram Ondru | Priya's father | |
| 2017 | Laali | | |
| 2018 | Kalakalappu 2 | Ganesh's assistant | |
| 2018 | Solli Vidava | Apartment president | |
| 2018 | Nagesh Thiraiyarangam | Priya's father | |
| 2018 | Kaathadi | | |
| 2018 | Merlin | | |
| 2018 | B.Tech | Mano | Malayalam film |
| 2018 | Mahanati | P. Pullaiah | Telugu film |
| 2018 | Abhiyum Anuvum | Abhi's boss | Bilingual film |
| 2018 | Traffic Ramasamy | Judge | |
| 2018 | Kaathiruppor Pattiyal | Kunjitha Padham | |
| 2018 | Semma Botha Aagathey | Devi's father | |
| 2018 | Inba Twinkle Lilly | China | |
| 2018 | Kadaikutty Singam | Judge | |
| 2018 | Tamizh Padam 2 | Siddharth | |
| 2018 | Ghajinikanth | Kamal Vishwanathan | |
| 2018 | Marainthirunthu Paarkum Marmam Enna | | |
| 2018 | Seema Raja | Headmaster | |
| 2018 | Devadas | Tata Rao | Telugu film |
| 2018 | Koothan | Film Director | |
| 2018 | Kalavani Mappillai | | |
| 2018 | Kaatrin Mozhi | Murthy | |
| 2018 | Utharavu Maharaja | | |
| 2018 | Sei | Film director | |
| 2018 | Thulam | | |
| 2019 | Maanik | | |
| 2019 | LKG | Mukesh | |
| 2019 | Thirumanam | Narasimhachari | |
| 2019 | Kee | College Professor | |
| 2019 | Rajdooth | Lender | Telugu film |
| 2019 | Gurkha | Kavariman | |
| 2019 | Jackpot | Rice Mill Rayyappan | |
| 2019 | Zombie | Chinna Thambi's Father in law | |
| 2019 | En Kaadhali Scene Podura | | |
| 2019 | Ongala Podanum Sir | Chairman Kasthuriman | |
| 2019 | Aruvam | School Head Master | |
| 2019 | Bigil | Professor | |
| 2019 | 50 Roova | | |
| 2020 | Ayya Ullen Ayya | | |
| 2020 | Pachai Vilakku | Professor | |
| 2020 | Dagaalty | Film director | |
| 2020 | College Kumar | | Bilingual film |
| 2020 | Asuraguru | Shakthi's boss | |
| 2021 | Naanum Single Thaan | Udhay's father | |
| 2021 | Chakra | Gayathri's uncle | |
| 2021 | Engada Iruthinga Ivvalavu Naala | Ganesan | |
| 2021 | Rudra Thandavam | Pastor | |
| 2021 | Aranmanai 3 | Pencil | |
| 2021 | Raajavamsam | Odduvathi Sekar | |
| 2021 | Operation Jujupi | God | |
| 2021 | Murungakkai Chips | Lingusamy | |
| 2022 | Naai Sekar | Gopi | |
| 2022 | Yutha Satham | | |
| 2022 | Ranga | | |
Television
| Year | Series | Role | Network | Note |
| --- | --- | --- | --- | --- |
| 2005-2006 | Alli Rajjiyam | Namachivayam | Sun TV | |
| 2018 | Maya | Bhadra | Sun TV | |
| 2020-2021 | Sembaruthi | Mr. Perumal | Zee Tamizh | |
| 2021 | Rajaparvai | Himself | Sun TV | |
| 2022 | Cooku with Comali (season 3) | Cook | Star Vijay | Eliminated on Episode 14 |
As Director
| Year | Film | Notes |
| --- | --- | --- |
| 1982 | Agaya Gangai | |
| 1985 | Naan Ungal Rasigan | |
| 1985 | Pillai Nila | |
| 1986 | Paaru Paaru Pattanam Paaru | |
| 1986 | December 31 | Kannada film |
| 1987 | Sirai Paravai | |
| 1987 | Dhoorathu Pachai | |
| 1987 | Oorkavalan | |
| 1988 | Chutti Poonai | |
| 1989 | En Purushanthaan Enakku Mattumthaan | |
| 1989 | Moodu Manthiram | |
| 1989 | Thendral Sudum | |
| 1990 | Mera Pati Sirf Mera Hai | Hindi film |
| 1990 | Mallu Vetti Minor | |
| 1991 | Vetri Padigal | |
| 1991 | Moondrezhuthil En Moochirukkum | |
| 1992 | Shenbaga Thottam | |
| 1993 | Mutrugai | |
| 1993 | Karuppu Vellai | |
| 1993 | Paarambariyam | |
| 1997 | Nandhini | |
| 2000 | Annai | |
| 2001 | Siragugal | Telefilm |
| 2002 | Naina | |
| 2023 | Pappom | |
As producer
| Year | Film | Notes |
| --- | --- | --- |
| 2014 | Sathuranga Vettai | SIIMA Award for Best Debut Producer |
| 2017 | Paambhu Sattai | |
| 2021 | Sathuranga Vettai 2 | Delayed |
Images
Check out the recent photos of Manobala,