Manisha Yadav Wiki, Biography, Age, Images, Husband, Marriage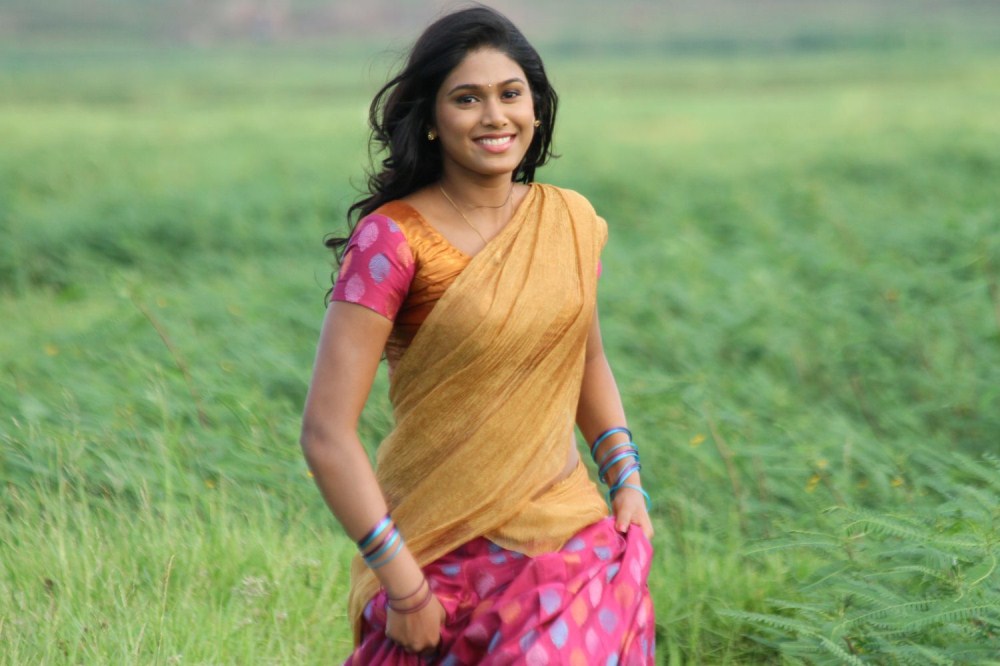 Manisha Yadav is an Indian Film actress who is mostly seen in Tamil Film Industry. She made her debut in Tamil Film Industry (Kollywood) through the movie "Vazhakku En 18/9" which was directed by Balaji Sakthivel in the year 2012. She was nominated for Best Debut Actress award for the same movie in Vijay Awards for the year 2012. Manish Yadav also made her debut in Telugu in the year 2012. Check out below for Manisha Yadav Wiki, Biography, Age, Images, Husband, Personal Life and other details
Read Other Biographies: Anjena Kriti | Arun Prabhu Purushothaman | Sundeep Kishan | S R Prabhu | Aditi Balan | Sriranjani | Amit Bhargav | Lakshmy Ramakrishnan | Sandy Master | Dhruv Vikram | Sana Althaf
Manisha Yadav Early Life and Career
Manisha Yadav was born on 3rd November 1992 in Bangalore, Karnataka, India. She was working as a model in Bangalore. In the year 2012, Balaji Sakthivel auditioned her for his upcoming movie "Vazhakku En 18/9" for which she got selected to act as Arthi (12th Standard Girl) role. She was nominated for Best Debut Actress award for the movie as well at Vijay Awards. In the same year, She made her debut in Telugu through the movie "Tunnega Tuneega" in the year 2012 as well.
In the year 2013, She acted in "Aadhalal Kadhal Seiveer" movie directed by Suseenthiran. She acted in the lead role in the movie. In the same year, her movie "Jannal Oram" got released. The movie was directed by Karu Palaniappan. Then the movie Pattaya Kelappum Pandia got released in the year 2014. Then she played the role of Aditi in the movie Trisha Illana Nayanthara which was a hit among the youngsters. Manisha Yadav emerged as a hot glamorous actress in this movie. In the year 2016, she played a cameo role in the movie "Chennai 28 II" and she danced for the song Sopanna Sundari which was the hit song of the year.
She is married to Jyoti Jain Sumit Semwal in February 2017. Currently, she is acting in a movie named Pottu which is filming stage.
Read Other Biographies: Anjena Kriti | Arun Prabhu Purushothaman | Sundeep Kishan | S R Prabhu | Aditi Balan | Sriranjani | Amit Bhargav | Lakshmy Ramakrishnan | Sandy Master | Dhruv Vikram | Sana Althaf
Manisha Yadav Wiki
| | |
| --- | --- |
| Name | Manisha Yadav |
| Nickname | Manisha |
| Profession | Indian Film Actress, Model |
| Date of Birth | 3 November 1992 |
| Age | 25 |
| Height | 1.6 m |
| Hometown | Bangalore, Karnataka, India |
| Nationality | Indian |
| Married | Yes |
| Manisha Yadav's Husband Name | Jyoti Jain Sumit Semwal |
| Current City | Bangalore, Karnataka, India |
Manisha Yadav Facebook: https://www.facebook.com/Manishayadhavactress/
Manisha Yadav Twitter: https://twitter.com/manishayadavs?lang=en
Manisha Yadav Instagram: https://www.instagram.com/manishayadavsuresh/
Manisha Yadav Images
Read Other Biographies: Anjena Kriti | Arun Prabhu Purushothaman | Sundeep Kishan | S R Prabhu | Aditi Balan | Sriranjani | Amit Bhargav | Lakshmy Ramakrishnan | Sandy Master | Dhruv Vikram | Sana Althaf