Mahesh Manjrekar Wiki, Biography, Family, Movies, Bigg Boss, Images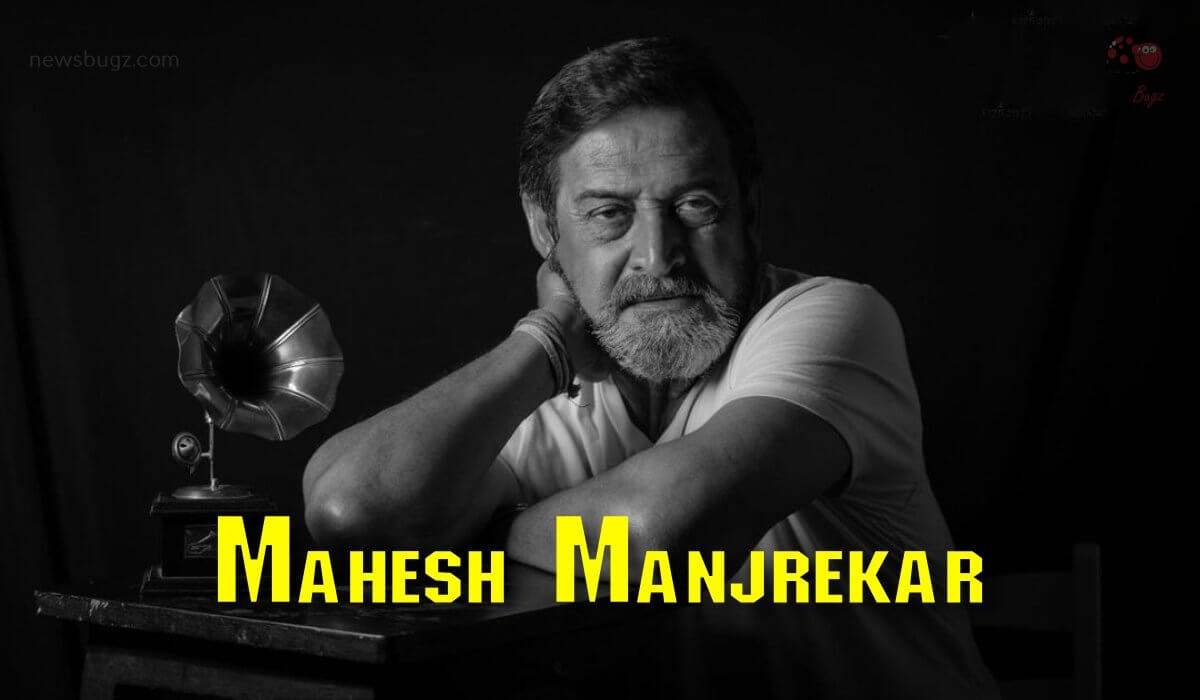 Mahesh Manjrekar also known as Mahesh Vaman Manjrekar, is an Indian director, actor, writer, and producer. He is the host of the Marathi Reality show Bigg Boss Marathi. He is credited for the direction of critically acclaimed films Vaastav: The Reality (1999), Astiva (2000), and Viruddh, Family Comes First (2005). Mahesh won a National Film Award and two Star Screen Awards. Besides direction, he has acted in several films, including some of his productions. Mahesh gained first acclaim for his acting performance in the 2002 film Kaante, and later he played negative roles in the Telugu film Okkadunnadu (2007). His film Vedat Marathe Veer Daudale Saat starring Akshay Kumar received a huge response.
Biography
Name
Mahesh Manjrekar
Real Name
Mahesh Manjrekar
Nickname
Mahesh
Profession
Actor, Director, Screenwriter, Producer
Date of Birth
16 August 1958
Age (as of 2022)
64
Zodiac sign
Leo
Family
Father: Yet to be updated
Mother: Yet to be updated
Marital Status
Married
Affairs/Girlfriends
Deepa Mehta (Costume Designer)
Medha Manjrekar (Actress)
Wife
First Wife: Deepa Mehta (Ex-Wife)
Second Wife: Medha Manjrekar
Brother: Shailesh Manjrekar
Sister: Devyani Manjrekar
Children
Son: Satya manjrekar (Actor)
Daughter: Ashwami Manjrekar (Actress, Film Producer, Chef), Saiee Majrekar (Actress), Gauri Ingawale (Actress)

Religion
Hindu
Educational Qualification
Graduate
School
Don Bosco High School, Mumbai
College
University of Mumbai
Hobbies
Listening to music, Driving, Watching TV
Birth Place
Mumbai, Maharashtra, India
Hometown
Mumbai, Maharashtra, India
Current City
Mumbai, Maharashtra, India
Nationality
Indian
Social Media Profiles
Interesting Facts
He made his directional debut in the movie 'Vaastav: The Reality', which gave him high success. He has acted in various movies portraying mainly as the antagonist.
He has been showcasing his skills ever since he launched out as a producer and also as an actor in Marathi theatre.
Manjrekar made his acting debut in the Marathi Play called Aflatoon which was released in the year 1984. He is highly praised for his performance in the play.
His Instagram account has more than 168K followers (as of December 2022).
Movies
Year
Films
Role
Language
1999
Vaastav: The Reality
As himself in Song
Hindi
2001
Ehsaas: The Feeling
Michael
Hindi
2002
Kaante
Raja "Balli" Yadav
Hindi
2003
Pran Jaye Par Shaan Na Jaye
Munna Bhai Hatela
Hindi
2004
Plan
Sultan
Hindi
2004
Run
Ganpat Chowdhury
Hindi
2004
Musafir
Lukka
Hindi
2005
It Was Raining That Night
Brij Bhushan
English
2006
Zinda
Joy Fernandes
Hindi
2006
Jawani Diwani: A Youthful Joyride
Chappu Bhai
Hindi
2007
Dus Kahaniyaan
Mahesh
Hindi
2007
Okkadunnadu
Sona Bhai
Telugu
2005
Padmashree Laloo Prasad Yadav
Advocate Prasad Pritam Pradyuman
Hindi
2007
Deha
Madhav
Hindi
2008
Meerabai Not Out
Manoj Anant Achrekar
Hindi
2008
Slumdog Millionaire
Don Javed
English
2008
Homam
Daddy
Telugu
2009
Me Shivajiraje Bhosale Boltoy
Chhatrapati Shivaji Maharaj
Marathi
2009
Wanted
Senior Inspector Daulat R. Talpade
Hindi
2009
99
AGM (Aatmaram Gyanshekhar Machve)
Hindi
2009
Fruit and Nut
Khandar Zala
Hindi
2010
Adhurs
Don Baba, the main villain
Telugu
2010
Teen Patti
Dagdu Seth
Hindi
2010
Dabangg
Haria (Rajo's father)
Hindi
2010
Don Seenu
Mukesh Duggal / Duggal Saab
Telugu
2011
Ready
Ram Kapoor (Prem's father)
Hindi
2011
Fakta Ladh Mhana
Bababhai
Marathi
2011
Bodyguard
Ranjan Mhatre
Hindi
2012
Tukkaa Fitt
Hindi
2012
OMG: Oh My God!
Lawyer Sardesai
Hindi
2012
Jai Jai Maharashtra Maza
Marathi
2013
Himmatwala
Sher Singh
Hindi
2013
Shootout at Wadala
Inspector Bhinde
Hindi
2013
Once Upon a Time In Mumbaai Dobara
Local gangster Rawa
Hindi
2013
Arrambam
Mahadev Rane
Tamil
2013
Rajjo
Begam
Hindi
2014
Jai Ho
Auto-Rickshaw Driver
Hindi
2014
Rege
Pradeep Sharma
Marathi
2014
Singham Returns
Chief Minister Vikram Adhikari
Hindi
2014
Ardhangini by Abhishek Mukherjee
Bengali
2015
Bajirao Mastani
Shahuji Raje Bhosale
Hindi
2015
Akhil
Divya's father
Telugu
2016
Vrundavan
Bhumi's father
Marathi
2016
Guntur Talkies
Jakie
Telugu
2016
Badsha - The Don
Shyam Vhai
Bengali
2017
FU: Friendship Unlimited
Chilly's father
Marathi
2017
Velaikkaran
Madhav Kurup
Tamil
2018
Sanju
Himself
Hindi
2018
Take Care Good Night
Inspector Pawar
Marathi
2019
Mard Ko Dard Nahi Hota
Ajoba
Hindi
2019
Vinaya Vidheya Rama
Chief Minister of Bihar
Telugu
2019
Total Dhamaal
Chinnappa Swamy
Hindi
2019
Saaho
Prince
Hindi, Telugu
2019
Mulshi Pattern
Shirpya
Marathi
2019
Dabangg 3
Hariya
Hindi
2019
66 Sadashiv
Marathi
2020
Kesari
Vastad Mehman
Marathi
2020
Taxi No. 24
Hindi
2021
The White Tiger
The Stork
English
Hindi
2021
The Power
Kaalidas Haridas Thakur
Hindi
2021
Boss
Baba Khan
Bhojpuri
2021
Antim: The Final Truth
Satyavan "Satya" Vichare
Hindi
2022
Sarkaru Vaari Paata
Finance minister
Telugu
2022
De Dhakka 2
Babbar Lahori
Marathi
2022
Katha Kanchiki Manam Intiki
Telugu
Film Credits
| Year | Title | Director | Producer | Writer |
| --- | --- | --- | --- | --- |
| 1999 | Vaastav: The Reality | Yes | No | No |
| 2000 | Astitva | Yes | No | Yes |
| 2000 | Kurukshetra | Yes | No | Yes |
| 2000 | Nidaan | Yes | No | Yes |
| 2000 | Jis Desh Mein Ganga Rehta Hai | Yes | No | Yes |
| 2001 | Ehsaas: The Feeling | Yes | No | Yes |
| 2001 | Tera Mera Saath Rahen | Yes | No | Yes |
| 2002 | Hathyar | Yes | No | Yes |
| 2002 | Pitaah | Yes | No | Yes |
| 2003 | Pyaar Kiya Nahin Jaatha | Yes | No | Yes |
| 2003 | Pran Jaye Par Shaan Na Jaye | No | Yes | No |
| 2004 | Rakht | Yes | No | Yes |
| 2005 | It Was Raining That Night | Yes | Yes | Yes |
| 2005 | Viruddh... Family Comes First | Yes | No | Yes |
| 2005 | Vaah! Life Ho Toh Aisi! | Yes | No | Yes |
| 2006 | Matichya Chuli | No | No | Yes |
| 2009 | Me Shivajiraje Bhosale Boltoy | No | No | Yes |
| 2010 | Shikshanachya Aaicha Gho | Yes | No | Yes |
| 2010 | City of Gold | Yes | No | Yes |
| 2011 | Ami Shubhash Bolchi | Yes | No | Yes |
| 2011 | Fakt Ladh Mhana | Yes | Yes | Yes |
| 2012 | Kaksparsh | Yes | No | No |
| 2012 | Shala | No | Yes | No |
| 2016 | Natsamrat | Yes | No | Yes |
| 2017 | FU: Friendship Unlimited | Yes | Yes | Yes |
| 2018 | Me Shivaji Park | Yes | Yes | Yes |
| 2018 | Shikari | No | Yes | Yes |
| 2019 | Bhai: Vyakti Ki Valli | Yes | Yes | No |
| 2021 | The Power | Yes | No | No |
| 2021 | Antim: The Final Truth | Yes | No | No |
| 2022 | Nay Varan Bhat Loncha Kon Nay Koncha | Yes | No | No |
| 2023 | SwatantraVeer Savarkar | No | No | Yes |
| 2023 | Vedat Marathe Veer Daudale Saat | Yes | Yes | Yes |
Television
| Year | Show | Role |
| --- | --- | --- |
| 2006 | Jhalak Dikhhla Jaa 1 | Contestant |
| 2009 | Monica Mogre | Criminal in Case File No. 1 |
| 2009 | Specials @ 10 | Director of Har Kadam Par Shaque |
| 2009 | Arre Deewano Mujhe Pehchano | Himself (contestant) |
| 2010 | Maharashtracha Superstar 1 | Himself (Judge) |
| 2010 | C.I.D. | HD (Harpeez Dongra) |
| 2015 | Agent Raghav - Crime Branch | Dilip Chauhan |
| 2018 | Bigg Boss Marathi 1 | Host |
| 2018 | Selection Day | Sir Tommy |
| 2019 | Bigg Boss Marathi 2 | Host |
| 2019 | TVF Cheesecake | Mirza |
| 2020 | 1962: The War in the Hills | Director |
| 2021 | Bigg Boss Marathi 3 | Host |
| 2022 | Bigg Boss Marathi 4 | Host |
Web Series
2019 – Kaale Dhande
2020 – Forbidden Love
Awards and Nominations
2000 – National Film Award Best Feature Film in Marathi for Astitva – Won
2000 – Filmfare Award Best Director for Vaastav: The Realty – Nominated
2000 – Filmfare Award Best Scene of the Year for Vaastav: The Reality – Won
2003 – Filmfare Award Best Comedian for Kaante – Nominated
2000 – IIFA Award Best director for Vaastav: The Reality – Nominated
2003 – IIFA Award Best Comedian for Kaante – Won
2001 – Screen Award Best Story for Astitva – Won
2001 – Screen Award Best Screenplay for Astitva – Nominated
2001 – Screen Award Special Jury Award for Astitva – Won
1994 – Filmfare Marathi Award Best Director for Aai – Won
2016 – Filmfare Marathi Award Best Director for Natsamrat – Nominated
2016 – Filmfare Marathi Award Best Director (Critics) for Natsamrat – Won
2016 – ZEE Cine Award Best Marathi Film for Natsamrat – Won
2010 – ZEE Gaurav Puraskar Best Story for Me Shivajiraje Bhosale Boltoy – Won
2010 – ZEE Gaurav Puraskar Best Screenplay for Me Shivajiraje Bhosale Boltoy – Won
2012 – ZEE Gaurav Puraskar Best Director for Kaksparsh – Nominated
2016 – ZEE Gaurav Puraskar Best Director for Natsamrat – Won
2012 – Maharashtra State Film Award Best Director for Kaksparsh – Won
2012 – Pune International Film Festival Best Marathi Feature Film for Kaksparsh – Won
2012 – Marathi International Cinema & Theatre Award Best Director For Kaksparsh – Won
2010 – Maharashtracha Favourite Kon Best Film for Me Shivajiraje Bhosale Boltoy – Won
2011 – Maharashtracha Favourite Kon Best Director for Lalbaug Parel – Won
2012 – Maharashtracha Favourite Kon Best Film for Kaksparsh – Won
2012 – Maharashtracha Favourite Kon Best Director for Kaksparsh – Won
2016 – Maharashtracha Favourite Kon Best Director for Natsamrat – Nominated
2012 – Sanskruti Kaladarpan Best Director for Kaksparsh – Nominated
2016 – Sanskruti Kaladarpan Best Director for Natsamrat – Nominated
2019 – Colors Marathi Award Best Host for Bigg Boss Marathi 1 – Won
2021 – Colors Marathi Award Best Host for Bigg Boss Marathi 1 – Nominated
2022 – Colors Marathi Award Best Host for Bigg Boss Marathi 1 – Won
2019 – Sakal Premier Award for Best Film for Panghrun – Won
2019 – Sakal Premier Award for Best Director for Panghrun – Won
Images
Check out the latest photos of Mahesh Manjrekar,