Karunanidhi Health Update: DMK Working President M.K. Stalin Meets Edappadi Palanisamy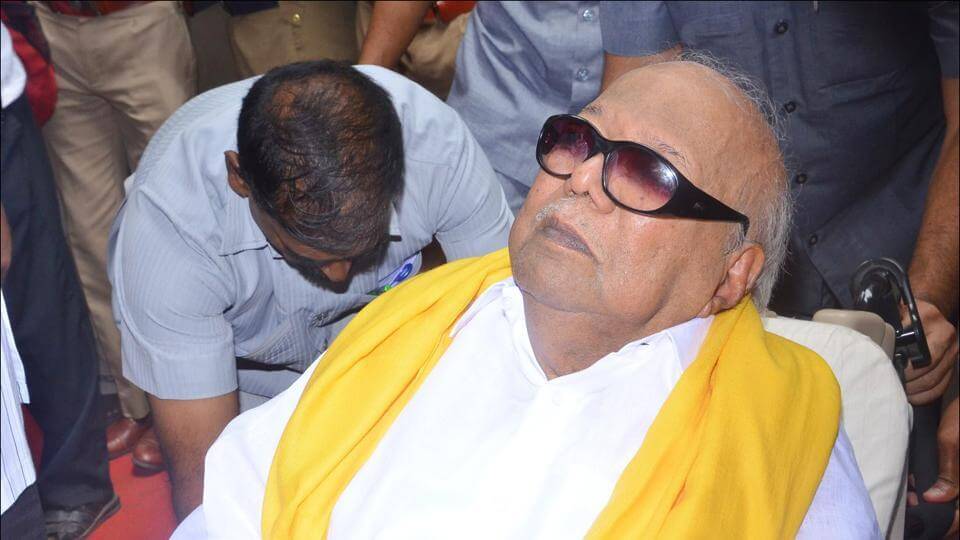 On Tuesday afternoon, DMK working president M.K. Stalin met Tamil Nadu Cheif Minister Edappadi Palaniswami at his residence to request a place on the Marina Beach for the memorial of his father and DMK Cheif, Kalaignar Karunanidhi, who had a transient setback in health condition.
DMK Cheif Kalaignar Karunanidhi's health suffered a major setback on Monday and the doctors treating him at the Kauvery Hospital in Chennai set a time limit of 24-hours to determine the prognosis. M. Karunanidhi was admitted to the Kauvery Hospital following a drop in his blood pressure on July 28. Since then, his medical status has gone through various ups and downs. After a major setback on July 29, he continues to be in the hospital due to age-related ailments, and is under "active medical support".
Thank you for visiting newsbugz.com.