Jayalalitha Sister Shailaja Jayaram Wiki, Biography, Family Details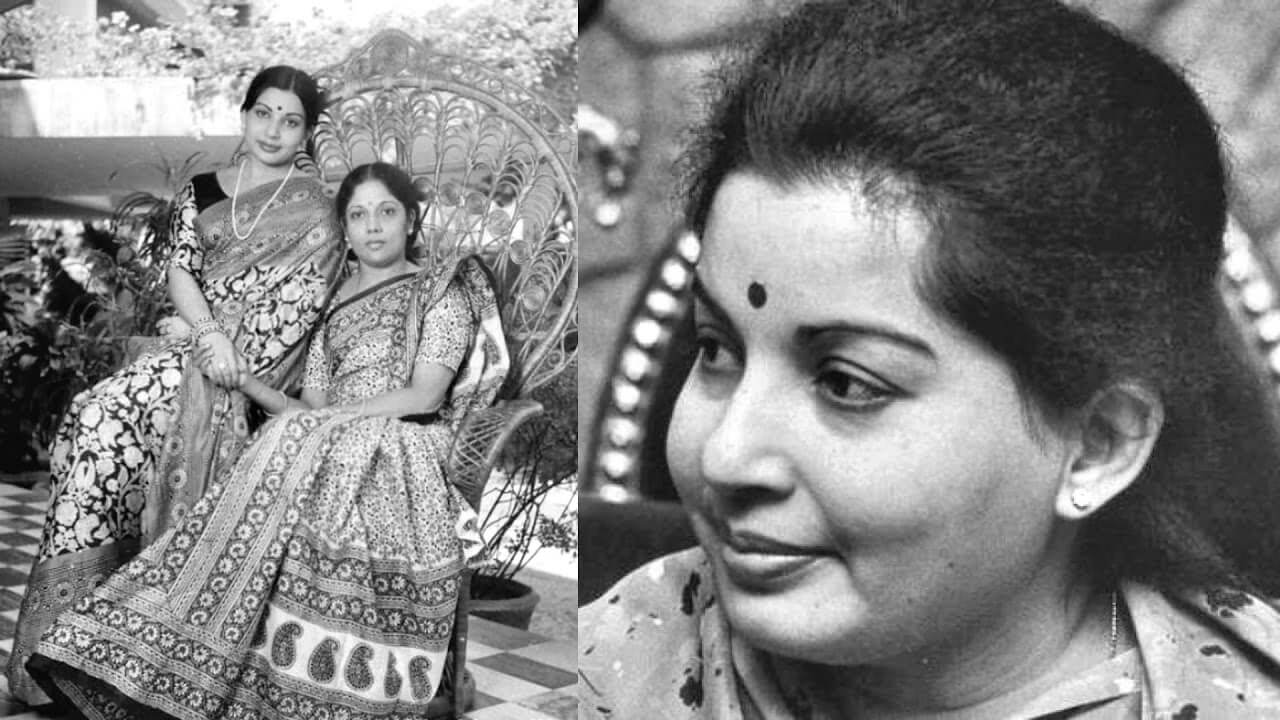 Shailaja Jayaram, who claims to be the sister of Late Chief Minister J. Jayalalithaa. In the 2000s, a person named Mr Vasudevan claimed that he was stepbrother of Jayalalitha. Her father Jayaram had married Jayamma and had two children named Vasudevan and Shailaja. check out below for Jayalalitha Sister Shailaja Jayaram Wiki, Biography, Family Details
Read also Jayalalithaa Daughter Amrutha Sarathy Wiki | Saikhom Mirabai Chanu Biography | D. Roopa IPS Wiki
Jayalalitha Sister Shailaja Jayaram Biography
| | |
| --- | --- |
| Name | Shailaja Jayaram |
| Nickname | Shailaja |
| Profession | Homemaker |
| Date of Birth | Yet to be Updated |
| Age | Yet to be Updated |
| Father | Jayaram |
| Mother | Jayamma |
| Hometown | Bangalore, India |
| Nationality | Indian |
| Married | Yes |
| Husband | Yet to be Updated |
| Children | Yet to be Updated |
| Current City | Bangalore, India |
Jayalalitha Sister Shailaja Jayaram Family details
Jayaram married Sandhya for the second time and had 2 more children – Jayakumar and Jayalalithaa. R. Jayaram, the son of N. Rangachar, worked as a Palace doctor during the era of Nalwadi Krishnaraja Wadiyar. Mr Vasudevan was her elder brother, who stays at Srirangarajapura in T. Narasipur taluk.
But Jayalalithaa refused to relate them, and despite knowing the struggles, they were going through to earn their livelihoods. J Jayalalithaa filed a defamation case against them in a Madras High court after the relationship problem went through the public.
Ms Shailaja Jayaram lived in Bengaluru and Vasudevan lived in a tiny village of Sri Rangarajapura which is located in T. Narasipur taluka of Mysore district. Vasudevan was a heart patient and had been living on a little Rs 400 monthly pension granted by the Karnataka government at the time of going public with his claim.
Jayalalitha rubbished all those allegations and said her father had only one wife, Sandhya, who was her mother. The judge adjourned the case in the court and judgment supported Jayalalitha.
Currently, a 37-year-old woman named Amrutha Sarathy from Bengaluru has claimed to be a biological daughter of Late chief minister J. Jayalalitha. She was brought up by Jayalalithaa's late sister Shylaja, a Vaishnava Iyengar. Before her death, she had also claimed to be the biological sister of J. Jayalalitha. But Jayalalitha on her part had never known about Shylaja as her sister.
From the record, the late CM had only one sibling, a brother named Jayakumar. The claim of Shylaja and Amrutha had been refuted by many close friends and family of Jayalalitha. Amrutha Sarathy was raised by Shylaja Jayaram as her own daughter and never let her to know about her parents.