Jatin Bora Wiki, Biography, Age, Movies, Wife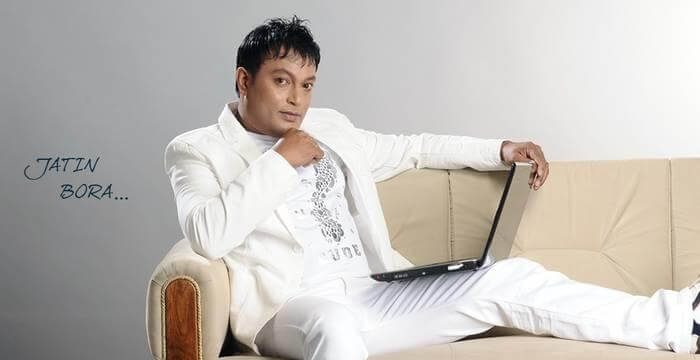 Jatin Bora is an Indian actor, who is working for the Assamese language movies. Moreover, he is not only an actor he is also the director of some of the mobile theatre groups in Assam the movies that include Aabahan, Hengul, Ashirbaad, Bhagyadevi, Kohinoor and Itihas. He made his debut movie is Uttarkal in the year 1989 and his upcoming movie is Ratnakar. Check out below for Jatin Bora Wiki, Biography, Age, Movies, Wife.
Read other biographies: Sonu Sood | Manoj Bajpayee | Sudhanshu Pandey | Aksha Pardasany| Diana Penty | Shashank Arora
Jatin Bora Early Life & Career
Jatin Bora was born on 25 April 1970 in Nagaon, Assam, India. Jatin Bora family his father is Sri Gakul Chandra Bora and his mother is Premolata Bora. He did his primary schooling in Marikalang Prathamik Vidyalaya, with that he did his high school in Dawson Higher Secondary and Multi-Purpose School, Nagaon, Assam and he did his graduation in Nagaon G.N.D.G. Commerce College, Assam. He made his first stage show when he was in class V it was Lakshminath Bezbaroa's Mukti. He started learning his music from his childhood, and he was trained in Assamese classical Sattriya dance by Rabin Chandra Das of Nagaon with that he will perform Bhaonas during his childhood. He started his career as an actor in the minor role in Kolaha it is his first professional film, he made his debut movie Uttarkaal in the year 1989. Later he appeared in various movies and showed the performance and grown as a well-known actor. Moreover, he grabbed more awards for his multiple talents, he grabbed Jyotirupa Joint Media Award for Excellence in Film Television & Music, Natasurya Phani Sarma Award, and much more.
Jatin Bora Biography
| | |
| --- | --- |
| Name | Jatin Bora |
| Real Name | Jatin Bora |
| Nickname | Jatin |
| Profession | Indian film actor, director and Politician |
| Date of Birth | 25 April 1970 |
| Age | 47 |
| Zodiac sign | Aries |
| Father Name | Gakul Chandra Bora |
| Mother Name | Premalota Bora |
| Height | 1.82 m |
| Weight | 70 Kg |
| Religion | Hindu |
| Educational Qualification | Yet to be Updated |
| School | Dawson Higher Secondary and Multi-Purpose School, Nagaon, Assam |
| College | Nagaon G.N.D.G. Commerce College, Assam |
| Hobbies | Long Driving and Listening Music |
| Hometown | Nagaon, Assam, India |
| Nationality | Indian |
| Married | Yes |
| Wife Name | Navanita Sharma |
| Current City | Guwahati, Assam, India |
Jatin Bora Facebook: https://www.facebook.com/bora.jatin/
Jatin Bora Twitter: https://twitter.com/jatinborajb
Jatin Bora Instagram: Yet to be updated
Jatin Bora Website: http://jatinbora.com
Jatin Bora Movies
Year
Film
Director
2002
Uttarkal
Abdul Majid
1991
Kaal Sandhya
Bhabendra Nath Saikia
1995
I killed him, Sir
Pradip Gogoi
2000
Hiya Diya Niya
Munin Barua
2000
Ahankar
Pradip Hazarika
2000
Tumi Mur Mathu Mur
Zubeen Garg
2001
Sesh Upahar
Gopal Borthakur
2001
Daag
Munin Barua
2001
Anya Ek Jatra
Manju Bora
2001
Ei Morom Tumar Babe
Taufique Rahman
2001
Nayak
Munin Barua
2001
Koina Mur Dhuniya
Suman Haripriya
2002
Prem Aru Prem
Sambhu Gupta
2002
Jibon Nodir Duti Paar
Munna Ahmed
2002
Tyag
Narayan Seal
2002
Premgeet
Ashish Saikia
2002
Priya O Priya
Anjan Kalita
2002
Kanyadaan
Munin Barua
2002
Mitha Mitha Logonot
Achyut Kumar Bhagawati
Sushanta Majindar Baruah
2003
Agnisakhi
Jadumani Dutta
2003
Priya Milon
Munna Ahmed
2003
Bidhata
Munin Barua
2003
Jumon Sumon
Mohibul Haque
2003
Ujonir Dujoni Gabhoru
Chandra Mudoi
2003
Eyei Junak Bihin Jivan
Munna Ahmed
2003
Hepaah
Shankar Barua
2004
Maa Tumi Ananya
Munna Ahmed
2004
Hridoy Kapowa Gaan
Jayanta Nath
2004
Barood
Munin Barua
2004
Juwe Pura Xon
2004
Rong
Munin Barua
2004
Dinabandhu
Munin Barua
2004
Kadambari
Bani Das
2003
Borolar Sansar (Not Released)
2005
Senai Mur Dhuliya
Chandra Mudoi
2005
Suren Suror Putek
Chandra Mudoi
2006
Aghari Aatma
Munna Ahmed
2006
Adhinayak
Jatin Bora
2006
Dewta Dia Bidai
Ramesh Modi
2009
Dhunia Tirutabur
Prodyut Kumar Deka
2011
Raamdhenu
Munin Barua
2011
Janmoni
Rajesh Bhuyan
2012
Baandhon
Jahnu Barua
2014
Hiya Diba Kak
Rajiv Bora
2014
Jilmil Jonak
Sibanan Boruah
2016
Doordarshan Eti Jantra
Rajesh Bhuyan
2016
Bahniman
Biswajeet Bora
2018
Nijanor Gaan
Munna Ahmed
2018
Ratnakar
Jatin Bora
Jatin Bora Images
Read other biographies: Sonu Sood | Manoj Bajpayee | Sudhanshu Pandey | Aksha Pardasany| Diana Penty | Shashank Arora | Banita Sandhu | Akshara Haasan | Amit Trivedi | Ahmed Khan | Gaurav Arora | Mandana Karimi | Usha Uthup | Deepak Dobriyal