Irandam Kuththu Movie (IAMK 2) | Cast | Trailer | Songs | Release Date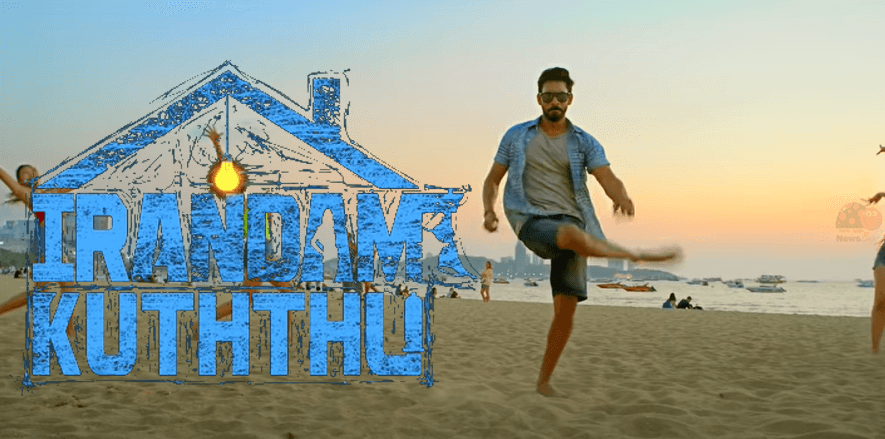 Irandam Kuththu is an upcoming horror comedy movie written and directed by Santhosh P Jayakumar. It is a sequel of the 2018 blockbuster Tamil movie Iruttu Araiyil Murattu Kuthu which features Gautham Karthi, Vaibhavi, Yashika Anand in the lead roles. Irandam Kuththu movie is scheduled to be released in December 2020.
Director Santhosh P Jayakumar himself doing a lead role in the film along with Meenal Sahu, Akriti Singh and Karishma. The film also stars Daniel Annie Pope, Shalu Shamu, Mano Bala, Motta Rajendran, Ravi Maria, Chaams in the supporting characters.
Take a look at the first look poster of Irandam Kuthu movie featuring Santhosh P Jayakumar, Daniel Annie Pope, and Meenal Sahu.
| | |
| --- | --- |
| Director | Santhosh P Jayakumar |
| Producers | Flying Horse Pictures |
| Screenplay | Santhosh Jayakumar |
| Genre | Horror Comedy Drama |
| Story | Santhosh P Jayakumar |
| Starring | Santhosh Jayakumar, Akriti Singh, Karishma Koul and Meenal |
| Music | Prasad S.N & Dharan Kumar (Background Score) |
| Cinematographer | Ballu |
| Editor | Prasad S.N & Dharan Kumar (Background Score) |
| Production Company | Flying Horse Pictures |
| Release date | 2020 |
| Language | Tamil |
Irandam Kuththu Movie Cast
Here are the complete cast list of Irandam Kuththu tamil movie,
TSK (Star Vijay TV)
Reethika Ashok Kumar
Singam Puli
Swaminathan
Irandam Kuththu Movie Trailer
Click here to watch the official trailer video of Irandam Kuththu Movie.
Watch Irandam Kuththu Movie Online
According to sources, the film will be released directly in theatres. Stay tuned with newbugz.com for more updates on the streaming rights of the film.
Click here to watch the sneak peek video of Irandam Kuththu movie.
Irandam Kuthu Movie Songs
Watch Thambi Video Song here,
Watch Virginity Song video full hd here,
Watch Boom Boom Song video here,
For more Tamil Cinema News, Click here.