Harris Jayaraj Wiki, Biography, Age, Songs, Family, Images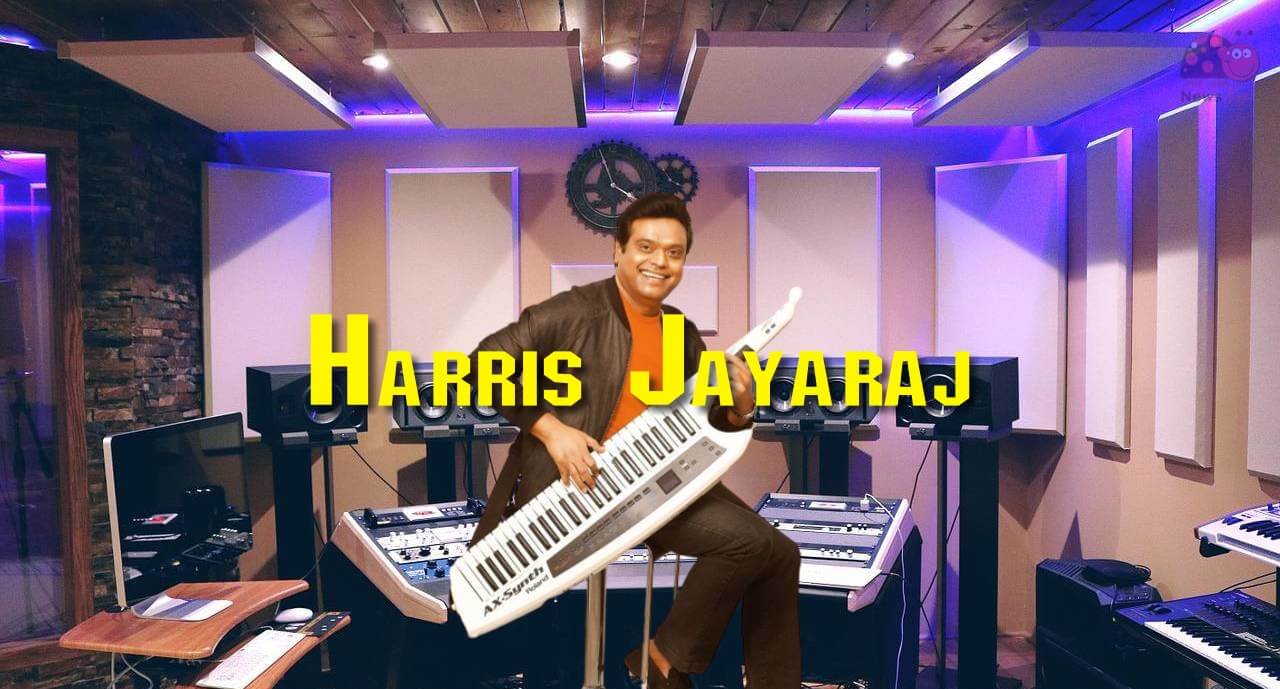 Harris Jayaraj is an Indian music director and composer, who predominantly works in the Tamil film industry. He composes scores and soundtracks for Tamil movies, with that, he also composes songs for few Telugu films and two Hindi films as well. As a Composer, he made his debut movie Minnale and the movie was directed by Gautham Menon but his first release movie is Majunu in the year 2001. He worked in the movie Dhruva Natchathiram, Dev which got huge recognition among the audience because of its songs. His first music album Vaadi Vaadi starring Ashwin Kumar in the lead will be released on June 29, 2022.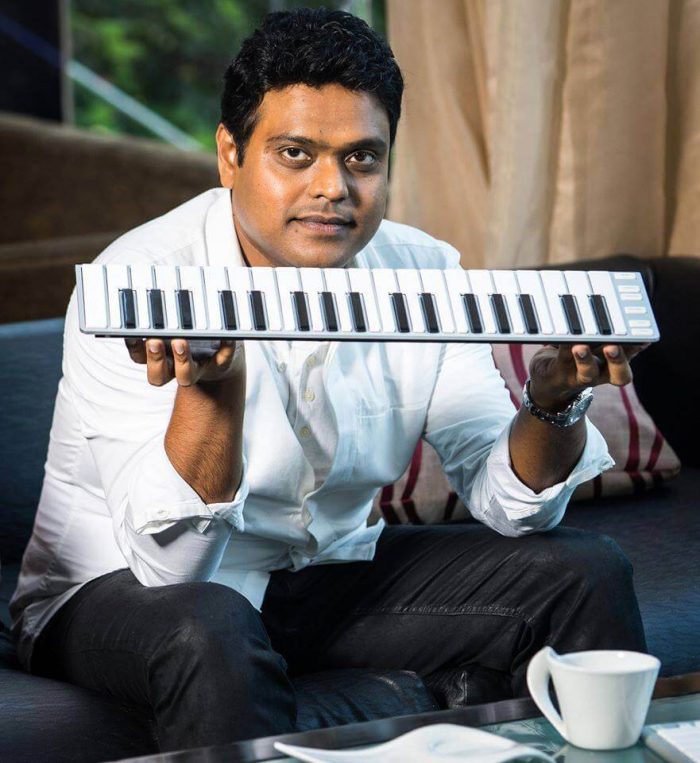 He started his music career as a guitarist at the age of 12. His first song Pyaar ki whiskey was actually a Bhojpuri hit song and he also composed a Hindi song Rehna hai there dill mein which is also a popular song. Later he started his programming with his Roland MC-500 and he worked as a programmer under 25 music directors like Raj-Koti, A. R. Rahman, Sadhu Kokila, Mani Sharma, Karthik Raja, Vidyasagar, and more.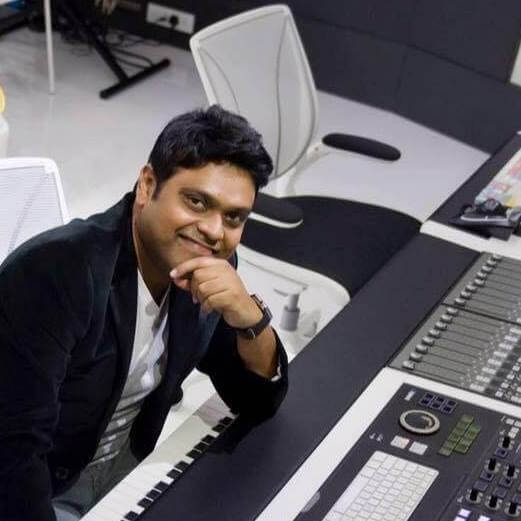 Harris Jayaraj made his debut composition for the Gautham Menon's movie Minnale all the songs in this movie has received a critical acclaim among the people in that particularly the song Vaseegara was exceptionally popular. Then for this movie, he received Filmfare Award for Best Music Director – Tamil, who break the 9 years continuous record of A. R. Rahman. Then he worked for the movies like 12B, Majunu and along with director Priyadarshan, he worked for the movie Lesa Lesa. Then he made his debut Telugu movie titled Vasu. Then he grabbed the Filmfare Award for Best Music Director – Tamil, Tamil Nadu State Film Award for Best Music Director and ITFA Best Music Director Award for the movie Kaakha Kaakha, starring Suriya and Jyothika. Then in the following years, he worked for various Tamil and Telugu movies and grabbed more awards for his performance.
In the year 2011, Harris Jayaraj has announced his first musical world tour titled "Harris on the Edge". Moreover, this tour features the live performance of Harris all over the world by the group of Tamil playback singers like Karthik, Haricharan, Chinmayi, Tippu, Harini, Naresh Iyer, Harish Raghavendra, Krish, Aalap Raju, KK, Benny Dayal, Andrea, Suvi Suresh, Sunitha Sarathy, Srilekha Parthasarathy and Shweta Menon. Then this event was coordinated by Techfront and it is was directed by A. L. Vijay and the whole tour was covered by Jaya TV. In the year 2017, he started his new studio "Studio H" and it is consist of the latest audio recording systems and technology. The first song that was composed on the studio was Halena from the movie Iru Mugan. Then the soundtrack for the movie S3 was entirely composed in his studio.
Harris Jayaraj Biography
Name
Harris Jayaraj
Real Name
Harris Jayaraj
Nickname
Harry, The King of Melody
Profession
Musician, Songwriter
Date of Birth
8 January 1975
Age
47 (as of 2022)
Zodiac sign
Capricorn
Family
Father: S.M. Jayakumar (Film Guitarist)
Mother: Yet to be updated
Marital Status
Married (18 October 1999)
Affairs/Girlfriends
NA
Wife
Suma Jayaraj
Children
Son: Nikhil
Daughter: Nikitha
Religion
Christianity
Educational Qualification
Graduate Grade 4 in Music
School
Sri Krishnaswamy Matriculation Higher Secondary School, KK Nagar, Chennai
College
University of Madras, Chennai
Trinity College of Music, London
Hobbies
Listening to Music, Playing Guitar, Singing
Birth Place
Chennai, Tamil Nadu, India
Hometown
Chennai, Tamil Nadu, India
Current City
Chennai, Tamil Nadu, India
Nationality
Indian
Social Media Profiles
Discography
| Year | Tamil | Other Languages | Dubbed Releases | Notes |
| --- | --- | --- | --- | --- |
| 2001 | Minnale | Rehnaa Hai Terre Dil Mein (Hindi) | Cheli (Telugu) | Filmfare Award for Best Music Director – Tamil |
| 2001 | Majunu | | Majnu (Telugu) | |
| 2001 | 12B | | 12B (Telugu) | |
| 2002 | | Vasu (Telugu) | Vetri (Tamil) | |
| 2002 | Samurai | | Samurai (Telugu) | |
| 2003 | Lesa Lesa | | Koddiga Koddiga (Telugu) | |
| 2003 | Saamy | | Swamy IPS (Telugu) | |
| 2003 | Kovil | | Rudhrudu (Telugu) | |
| 2003 | Kaakha Kaakha | Gharshana (2004) (Telugu)Force (2011) (Hindi) | | Filmfare Award for Best Music Director – TamilTamil Nadu Award for Best Music DirectorITFA Award for Best Music Director |
| 2004 | Chellamae | | Prema Chadarangam (Telugu) | |
| 2004 | Arasatchi | | Judgement (Telugu) | |
| 2004 | Arul | | Akhandudu (Telugu) | |
| 2005 | Thotti Jaya | | Jalakanta (Telugu) | |
| 2005 | Ullam Ketkumae | | Preminchi Chudu (Telugu) | |
| 2005 | Anniyan | | Aparichithudu (Telugu), Aparichit (2006) (Hindi) | Filmfare Award for Best Music Director – TamilTamil Nadu Award for Best Music Director |
| 2005 | Ghajini | | Ghajini (Telugu) | Filmfare Special Award - SouthTamil Nadu Award for Best Music DirectorITFA Award for Best Music Director |
| 2006 | Vettaiyaadu Vilaiyaadu | | Raghavan (Telugu) | |
| 2006 | | Sainikudu (Telugu) | Kumaran (Tamil) | |
| 2007 | Pachaikili Muthucharam | | Dhrohi (Telugu) | |
| 2007 | Unnale Unnale | | Neevalle Neevalle (Telugu) | |
| 2007 | | Munna (Telugu) | Munna (Malayalam), Vetri Thirumagan (2008) (Tamil) | |
| 2008 | Bheemaa | | Bheema (Telugu) | |
| 2008 | Sathyam | Salute (Telugu) | | 25th Film |
| 2008 | Dhaam Dhoom | | Rakshakudu (Telugu) | |
| 2008 | Vaaranam Aayiram | | Surya S/O Krishnan (Telugu) | Filmfare Award for Best Music Director – TamilVijay Award for Best Music DirectorITFA Award for Best Music Director |
| 2009 | Ayan | | Veedokkade (Telugu) | Filmfare Award for Best Music Director – TamilMirchi Music Award for Best Album – TamilEdison Award for Best Music Director |
| 2009 | Aadhavan | | Ghatikudu (Telugu) | Vijay Award for Best Music Director |
| 2010 | | Orange (Telugu) | Hai Ramcharan (Malayalam), Ramcharan (Tamil) | Mirchi Music Award for Best Album – Telugu |
| 2010 | Engeyum Kadhal | | Ninnu Chooste Love Vastundi (Telugu) | Vijay Music Award for Best Music Director |
| 2011 | Ko | | Rangam (Telugu) | Tamil Nadu Award for Best Music DirectorEdison Award for Best Music Director |
| 2011 | 7aum Arivu | | Seventh Sense (Telugu) | |
| 2012 | Nanban | | Snehithudu (Telugu) | |
| 2012 | Oru Kal Oru Kannadi | | Ok Ok (Telugu) | |
| 2012 | Maattrraan | | Brothers (Telugu) | |
| 2012 | Thuppakki | | Thuppakki (Telugu) | SIIMA Award for Best Music Director – Tamil |
| 2013 | Irandaam Ulagam | | Varna (Telugu) | |
| 2013 | Endrendrum Punnagai | | Chirunavvula Chirujallu (Telugu) | |
| 2014 | Idhu Kathirvelan Kadhal | | Seenu Gaadi Love Story (Telugu) | |
| 2014 | Yaan | | Nene (Telugu) | |
| 2015 | Yennai Arindhaal | | Yentha Vaadu Gaanie (Telugu), Satyadev IPS (Kannada) | |
| 2015 | Anegan | | Anekudu (Telugu) | |
| 2015 | Nannbenda | | Good Evening (Telugu) | |
| 2016 | Gethu | | | |
| 2016 | Iru Mugan | | Inkokkadu (Telugu) | |
| 2017 | S3 | | Yamudu 3 (Telugu) | |
| 2017 | Vanamagan | | | 50th Film |
| 2017 | Spyder | Spyder (Telugu) | Spyder (Malayalam) | |
| 2019 | Dev | | Dev (Telugu) | |
| 2019 | Kaappaan | | Bandobast (Telugu) | |
| 2022 | The Legend | | | Post-production |
| TBA | Dhruva Natchathiram | | | Post-production |
| TBA | JR 30 | | | Announced |
| TBA | | Nithiin32 (Telugu) | | Announced |
| TBA | SK 21 | | | Announced |
Lyricist
2011 Engeyum Kadhal – Kulu Kulu Venpani
2016 S3 – Wi Wi Wifi
Awards and nominations
Special Honours
2009: Kalaimamani Award from the Government of Tamil Nadu
2015: Life Time Achievement Award from Konijeti Rosaiah, the Governor of Tamil Nadu
2015: Maestro Award from the Ritz Style Awards 2015
2019: Behindwoods Gold MIC Award for Icon of Inspiration – Setting New Precedents in Film Music
2019: Dr. M.G.R. Educational and Research Institute Honorary Doctorate of Letters
Filmfare Awards South
2001: Won – Best Music Director – Minnale
2003: Won – Best Music Director – Kaakha Kaakha
2005: Won – Best Music Director – Anniyan
2005: Won – Filmfare Special Award – South – Ghajini
2008: Won – Best Music Director – Vaaranam Aayiram
2009: Won – Best Music Director – Ayan
2002: Nominated – Best Music Director – Vasu
2003: Nominated – Best Music Director – Saamy
2004: Nominated – Best Music Director – Gharshana
2005: Nominated – Best Music Director – Ghajini
2006: Nominated – Best Music Director – Vettaiyaadu Vilaiyaadu
2007: Nominated – Best Music Director – Munna
2007: Nominated – Best Music Director – Unnale Unnale
2009: Nominated – Best Music Director – Aadhavan
2010: Nominated – Best Music Director – Orange
2011: Nominated – Best Music Director – Ko
2011: Nominated – Best Music Director – 7aum Arivu
2012: Nominated – Best Music Director – Thuppakki
2015: Nominated – Best Music Director – Yennai Arindhaal
2016: Nominated – Best Music Director – Iru Mugan
Tamil Nadu State Film Awards
2003: Won – Best Music Director – Kaakha Kaakha
2005: Won – Best Music Director – Anniyan & Ghajini
2009: Won – Best Music Director – Kalaimamani Award
2011: Won – Best Music Director – Ko
Vijay Awards
2008: Won – Best Music Director – Vaaranam Aayiram
2009: Won – Best Music Director – Aadhavan
2008: Won – Favorite Song of the Year – "Ava Enna" from Vaaranam Aayiram
2011: Won – Favorite Song of the Year – "Enamo Aedho" from Ko
2012: Won – Favorite Song of the Year – "Google Google" from Thuppakki
2007: Nominated – Best Music Director – Unnale Unnale
2011: Nominated – Best Music Director – Engeyum Kaadhal
2012: Nominated – Best Music Director – Nanban
2011: Nominated – Best Background Score – Ko
2008: Nominated – Favourite Song of the Year – "Mundhinam" from Vaaranam Aayiram
2008: Nominated – Favourite Song of the Year – "Nenjukkul" from Vaaranam Aayiram
2009: Nominated – Favourite Song of the Year – "Hasili Fisili" from Aadhavan
2009: Nominated – Favourite Song of the Year – "Vizhi Moodi" from Ayan
2012: Nominated – Favourite Song of the Year – "Venaam Machan" from Oru Kal Oru Kannadi
2014: Nominated – Favourite Song of the Year – "Aathangara Orathil" from Yaan
Vijay Music Awards
2011: Won – Best Music Director – Engeyum Kaadhal
2011: Won – Popular Song of the Year – "Enamo Aedho" from Ko
2011: Won – Best Western Song – "Nangaai" from Engeyum Kaadhal
International Tamil Film Awards (ITFA)
2003: Won – Best Music Director – Kaakha Kaakha
2005: Won – Best Music Director – Ghajini
2008: Won – Best Music Director – Vaaranam Aayiram
Mirchi Music Awards South
2009: Won – Best Album of the Year – Ayan
2009: Won – Mirchi Listeners' Choice for Best Album – Ayan
2010: Won – Best Album of the Year – Orange
2010: Won – Mirchi Listeners' Choice for Best Album – Orange
2010: Won – Mirchi Listeners' Choice for Best Song – "Nenu Nuvvantu" from Orange
2011: Won – Best Song of the Year – "Enamo Aedho" from Ko
Edison Awards
2009: Won – Best Music Director – Ayan
2011: Won – Best Music Director – Ko
2015: Won – Favourite Song of the Year – "Danga Maari" from Anegan
2015: Nominated – Best Music Director – Anegan
South Indian International Movie Awards (SIIMA)
2012: Won – Best Music Director – Thuppakki
2015: Nominated – Best Music Director – Yennai Arindhaal
2016: Nominated – Best Music Director – Iru Mugan
MGR Sivaji Cinema Awards
2019 – Best Music Director – Kaappaan
2019 – Mellisai Mannar M.S.Viswanathan Award
Isaiaruvi Tamil Music Awards
2007 – Best Youthful Album of the Year- Unnale Unnale
2007 – Most Listened Song of the Year- "June Ponal" from Unnale Unnale
2008 – Best Romantic Song of the Year- "Anbe En Anbe" from Dhaam Dhoom
2008 – Best Album of the Year – Vaaranam Aayiram
2008 – Best Music Director – Vaaranam Aayiram
2009 – Best Romantic Song of the Year – "Vizhi Moodi Yosithal" from Ayan
2009 – Best Album of the Year – Aadhavan
2009 – Best Music Director of the Year – Aadhavan
Big FM Awards
2010 – Best Music Director – Orange
Big Tamil Melody Awards
2011 – Best Music Director – Engeyum Kaadhal
2011 – Best Album of the Year – Engeyum Kaadhal
2012 – Best Music Director – Nanban
Chennai Times Film Awards
2011 – Best Music Director – Ko
South Scope Awards
2008 – Most Stylish Music Director – Dhaam Dhoom
2009 – Best Music Director – Ayan
Stardust Awards
2011: Nominated – Standout Performance by a Music Director – Force
Images
Take a look at the cool new photos of Harris Jayaraj,