Gopi Sundar is an Indian playback singer, music director, songwriter, programmer and performer, who predominantly appears in Malayalam film industry. He not only sings songs for Malayalam movies, he also sings songs for other languages like Tamil and Telugu as well. He made his debut movie Notebook as a music director in the year 2006 and he made his debut song for the movie Sagar Alias Jacky Reloaded in this movie he sung a Theme Song in the year 2009. He recently worked for the movie Sailaja Reddy Alludu which is a Telugu movie. Check out below for Gopi Sundar Wiki, Biography, Age, Songs List, Family, Images and more.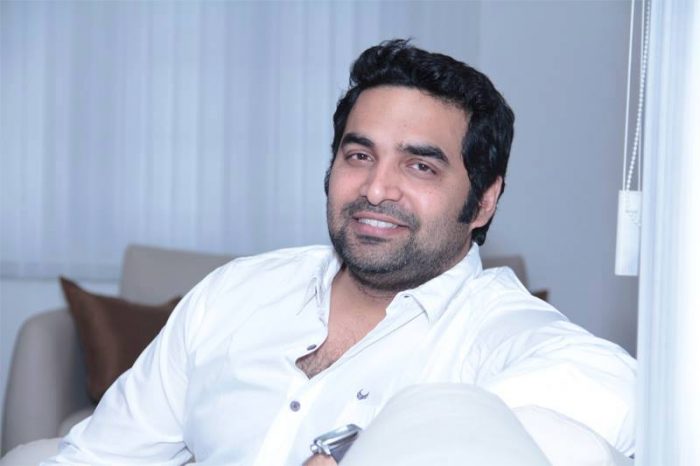 Read other Biographies: Sharreth | Tippu | Singer Srinisha Jayaseelan | Mahathi | Aparna Vinod | Reena Bhardwaj 
Gopi Sundar Details
Gopi Sundar was born on 30 May 1977 in the year Kochi, Kerala, India. Gopi Sundar family is now residing in  Kerala, India. His father name is Suresh Babu and his mother name is Livi. His schooling and graduation details will be updated soon. In his early days, he is much interested in music and started working in his father's recording studio business and listening to the radio with his mother. At that time of his schooling, he is more keen on playing tabla and keyboard than his studies. After he failed in his SSLC exam his parents were very supportive of him to pursue his dreams, and his more interested to make his career in music so he left to Chennai and joined in Government Music College, but discontinued the course, by feeling disillusioned.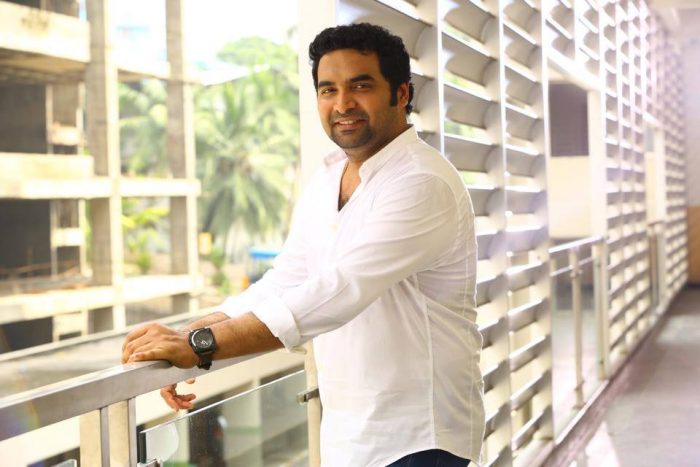 Then with the help of his father, he entered into the Malayalam composer Ouseppachan music troupe as he is the longtime friend of his father he took him as an assistant and became a mentor to the youngster. After he working for a decade, he got an opportunity to compose jingles for TV commercials and in his difficult days, his uncle Devan who is an actor and politician in Malayalam films helped him to get a roof. Later he created jingles for advertisements and his collections were consist of 5,000 jingles in that number of them advertising the work of filmmaker and feature film cinematographer Rajiv Menon. Moreover, he also has done a keyboard program for Bollywood music director duo Vishal Shekhar and also for the popular songs like  "Ek Main Aur Ek Tu Hai", "Aankhon Mein Teri", Taxi No. 9211. Then in the year 2006, he made his debut film score from the movie Notebook and he is more successful in Malayalam, Telugu, and Tamil language films. Later he started his own recording label, Gopi Sundar Music Company in the year 2014. In the year 2016, he created his own live performance music band called "Band Big G" in Dubai. Moreover, he grabbed more awards for his soundtrack albums and film scores, that includes National Film Award, a Kerala State Film Award, and two Filmfare Awards South.
Gopi Sundar Biography
| | |
| --- | --- |
| Name | Gopi Sundar |
| Real Name | Gopi Sundar |
| Nickname | Gopi |
| Profession | Music director, Singer, Songwriter |
| Date of Birth | 30 May 1977 |
| Age | 41 (As of August 2018) |
| Zodiac sign | Yet to be Updated |
| Father Name | Suresh Babu |
| Mother Name | Livi |
| Religion | Hindu |
| Educational Qualification | Yet to be Updated |
| School | Yet to be Updated |
| College | Yet to be Updated |
| Hobbies | Singing, Listening music, Song composing |
| Hometown | Kochi, Kerala, India |
| Nationality | Indian |
| Married | Yes |
| Wife Name | Priya Sundar |
| Current City | Kerala, India |
Gopi Sundar Facebook: https://www.facebook.com/Official.GopiSundar/
Gopi Sundar Twitter: Yet to be updated
Gopi Sundar Instagram: Yet to be updated
Gopi Sundar Website: https://www.gopisundarmusic.com/
Gopi Sundar Songs list
Year
Film
Language
Songs
Score
Notes
2006
Notebook
Malayalam
No
Yes
Film Debut
2007
Big B
Malayalam
No
Yes
Dhol
Hindi
No
Yes
Hindi Debut
Mission 90 Days
Malayalam
No
Yes
Flash
Malayalam
Yes
Yes
2008
Poi Solla Porom
Tamil
No
Yes
Tamil Debut
2009
Sagar Alias Jacky Reloaded
Malayalam
Yes
Yes
Evidam Swargamanu
Malayalam
No
Yes
2010
Thanthonni
Malayalam
No
Yes
Mummy & Me
Malayalam
No
Yes
Anwar
Malayalam
Yes
Yes
Filmfare Award for Best Music Director
2011
Race
Malayalam
No
Yes
The Train
Malayalam
No
Yes
Seniors
Malayalam
No
Yes
Doctor Love
Malayalam
No
Yes
2012
Casanovva
Malayalam
Yes
Yes
Ee Adutha Kalathu
Malayalam
Yes
Yes
Masters
Malayalam
Yes
Yes
Mallu Singh
Malayalam
No
Yes
Hero
Malayalam
Yes
Yes
Ustad Hotel
Malayalam
Yes
Yes
Asianet Film Awards for Best Music Director
Pearl Awards for Best Background Score
Nominated-SIIMA Award for Best Music Director
Nominated-Filmfare Award for Best Music Director
Yaaruda Mahesh
Tamil
Yes
Yes
My Boss
Malayalam
No
Yes
Matinee
Malayalam
No
Yes
2013
Nee Ko Njaa Cha
Malayalam
No
Yes
Kammath & Kammath
Malayalam
No
Yes
Nandanam
Tamil
Yes
Yes
unreleased film
Black Butterfly
Malayalam
No
Yes
Breaking News Live
Malayalam
No
Yes
10:30 am Local Call
Malayalam
Yes
Yes
Sound Thoma
Malayalam
Yes
Yes
SIM
Malayalam
Yes
Yes
Mumbai Police
Malayalam
Yes
Yes
Left Right Left
Malayalam
Yes
Yes
ABCD
Malayalam
Yes
Yes
5 Sundarikal
Malayalam
Yes
Yes
Buddy
Malayalam
No
Yes
Arikil Oraal
Malayalam
Yes
Yes
D Company
Malayalam
Yes
Yes
Vishudhan
Malayalam
Yes
Yes
Escape from Uganda
Malayalam
Yes
Yes
2014
Salala Mobiles
Malayalam
Yes
Yes
1983
Malayalam
Yes
Yes
National Film Award for Best Background Score
London Bridge
Malayalam
No
Yes
Happy Journey
Malayalam
Yes
Yes
Pauly Technic
Malayalam
Yes
Yes
Ring Master
Malayalam
Yes
Yes
1 by Two
Malayalam
Yes
Yes
To Noora with Love
Malayalam
No
Yes
God's Own Country
Malayalam
Yes
Yes
Last Supper
Malayalam
Yes
Yes
Mr. Fraud
Malayalam
Yes
Yes
How Old Are You
Malayalam
Yes
Yes
Bangalore Days
Malayalam
Yes
Yes
Filmfare Award for Best Music Director
Asianet Film Awards for Best Music Director
Vanitha Film Awards for Best Music Director
Koothara
Malayalam
Yes
Yes
Naku Penda Naku Taka
Malayalam
Yes
Yes
Manglish
Malayalam
Yes
Yes
Rajadhi Raja
Malayalam
No
Yes
100 Degree Celsius
Malayalam
Yes
Yes
The Dolphins
Malayalam
No
Yes
Seconds
Malayalam
Yes
Yes
Cousins
Malayalam
No
Yes
Unnimoolam
Malayalam
Yes
Yes
2015
Mili
Malayalam
Yes
Yes
Malli Malli Idi Rani Roju
Telugu
Yes
Yes
Nominated-Filmfare Award for Best Music Director
Saaradhi
Malayalam
Yes
Yes
Namasthe Bali Island
Malayalam
Yes
Yes
Ivan Maryadaraman
Malayalam
Yes
Yes
Oru Second Class Yathra
Malayalam
Yes
Yes
Lailaa O Lailaa
Malayalam
Yes
Yes
Ivide
Malayalam
Yes
Yes
Jamna Pyari
Malayalam
Yes
Yes
Urumbukal Urangarilla
Malayalam
Yes
Yes
Bhale Bhale Magadivoy
Telugu
Yes
Yes
Ennu Ninte Moideen
Malayalam
Yes
Yes
One song (Mukkathe Penne)
Charlie
Malayalam
Yes
Yes
Two Countries
Malayalam
Yes
Yes
2016
Pavada
Malayalam
No
Yes
Bangalore Naatkal
Tamil
Yes
Yes
Puthiya Niyamam
Malayalam
Yes
Yes
Anjala
Tamil
Yes
Yes
Oopiri
Thozha
Telugu
Yes
Yes
Kali
Malayalam
Yes
Yes
Ennul Aayiram
Tamil
Yes
Yes
James & Alice
Malayalam
Yes
Yes
School Bus
Malayalam
Yes
Yes
Shajahanum Pareekuttiyum
Malayalam
Yes
Yes
Dhooram
Malayalam
No
Yes
Seethamma Andalu Ramayya Sitralu
Telugu
Yes
Yes
Majnu
Telugu
Yes
Yes
Brahmotsavam
Telugu
No
Yes
Pulimurugan
Malayalam
Yes
Yes
90th Academy Awards:
Shortlisted–Academy Award for Best Original Song
Shortlisted–Academy Award for Best Original Score
Premam
Telugu
Yes
Yes
Abhinetri
Devi
Tutak Tutak Tutiya
Telugu
Tamil
Hindi
No
Yes
Swarna Kaduva
Malayalam
No
Yes
Marupadi
Malayalam
No
Yes
2017
Fukri
Malayalam
No
Yes
Oru Mexican Aparatha
Malayalam
No
Yes
Take Off
Malayalam
Yes
Yes
One Song (Muhabathin)
The Great Father
Malayalam
Yes
No
Georgettan's Pooram
Malayalam
Yes
Yes
1971: Beyond Borders
Malayalam
No
Yes
Comrade In America
Malayalam
Yes
Yes
Sathya
Malayalam
Yes
Yes
Achayans
Malayalam
No
Yes
Ma Chu Ka
Malayalam
Yes
Yes
Tiyaan
Malayalam
Yes
Yes
Role Models
Malayalam
Yes
Yes
Team 5
Malayalam
Yes
Yes
Ninnu Kori
Telugu
Yes
Yes
Chunkzz
Malayalam
Yes
Yes
Adam Joan
Malayalam
No
Yes
Pullikkaran Staraa
Malayalam
No
Yes
Pokkiri Simon
Malayalam
Yes
Yes
Udaharanam Sujatha
Malayalam
Yes
Yes
Ramaleela
Malayalam
Yes
Yes
Lavakusha
Malayalam
Yes
Yes
Goodalochana
Malayalam
No
Yes
One song (Koyikode)
2 Countries
Telugu
Yes
Yes
Vimaanam
Malayalam
Yes
Yes
2018
Diwanjimoola Grand Prix
Malayalam
Yes
Yes
Captain
Malayalam
Yes
Yes
Kammara Sambhavam
Malayalam
Yes
Yes
Professor Dinkan
Malayalam
Yes
Yes
Randuper
Malayalam
No
Yes
Kondassa
Malayalam
No
Yes
Kayamkulam Kochunni
Malayalam
Yes
Yes
Abrahaminte Santhathikal
Malayalam
Yes
Yes
Raju Gadu
Telugu
Yes
Yes
Jamba Lakidi Pamba
Telugu
Yes
Yes
Tej I Love You
Telugu
Yes
Yes
Pantham
Telugu
Yes
Yes
Geetha Govindham
Telugu
Yes
Yes
Sailaja Reddy Alludu
Telugu
Yes
Yes
Naga chaitanya-samantha upcoming film
Telugu
Yes
Yes
As playback singer
Year
Film
Song Title
Language
Music
2009
Sagar Alias Jacky Reloaded
Theme Song
Malayalam
2010
Anwar
"Kavitha Pol"
Malayalam
2012
Ee Adutha Kalathu
"Naatil Veetil"
Malayalam
Hero
"Nero Nero"
Malayalam
Ustad Hotel
"Sanchari Nee"
Malayalam
2013
ABCD
"Parayathe"
Malayalam
Left Right Left
"Akale Angakale"
Malayalam
Chennai Express
"Titli"
Hindi
Vishal–Shekhar
2014
Salala Mobiles
"Rasoolallah"
Malayalam
Unnimoolam
"Pushpaanjali"
Malayalam
2015
Mili
"Engengo Engengo"
Malayalam
"Kanmaniye"
Malayalam
"Mili Mili Mili"
Malayalam
2017
Hadiyya
"Pala Desham"
Telugu
Sharreth
2018
Geetha Govindam
"Kannurepala Kaalam"
Telugu
Sagar
Gopi Sundar Awards
Year
Status
Title
Category
Film
2010
Won
Mirchi Music Awards South
Listners choice album of the year
Anwar
2010
Won
Mirchi Music Awards South
Listners choice Song of the year
Anwar
2010
Won
Mirchi Music Awards South
Special award Technical sound engineer
Anwar
2011
Won
Filmfare Award
Best Music Director
Anwar
2013
Won
Asianet Film Awards
Best Music Director
Ustad Hotel
Won
Pearl Awards
Best Background Score
Ustad Hotel
Nominated
Filmfare Award
Best Music Director
Ustad Hotel
Nominated
SIIMA Award
Best Music Director
Ustad Hotel
2014
Won
Asiavision Awards
Best Music Director
Banglore Days
1983
2015
Won
Asianet Film Awards
Best Music Director
Banglore Days
Won
Vanitha Film Awards
Best Music Director
Banglore Days
Won
National Film Awards
Best Background Score
1983
Won
Filmfare Award[57]
Best Music Director
Bangalore Days
Won
SIIMA Award
Best Music Director
Bangalore Days
2016
Nominated
1st IIFA Utsavam
Best Music Director – Malayalam
Ennu Ninte Moideen
Nominated
SIIMA Award
Best Music Director – Telugu
Bhale Bhale Magadivoy
Won
North American Film Awards
Best Music Director
Ennu Ninte Moideen
Charlie
Nominated
Filmfare Awards South
Best Music Director – Malayalam
Charlie
Won
Asiavision Awards
Best Music Director
Ennu Ninte Moideen
Won
Asiavision Awards
Best Background score
Various films
Nominated
Filmfare Awards South
Best Music Director – Telugu
Malli Malli Idi Rani Roju
Won
Asiavision Awards
Best Music Director
Pulimurugan,Kali
Won
Mirchi Music Awards South
Listeners choice album of the year
Charlie
Won
Mirchi Music Awards South
Listeners choice Song of the year
Charlie
2017
Won
2nd IIFA Utsavam
Best Music Director – Malayalam
Charlie
Nominated
64th Filmfare Awards South
Best Music Director – Malayalam
Kali
Nominated
6th South Indian International Movie Awards
Best Music Director – Malayalam
Pulimurugan
Won
Asiavision Awards
Best Music Director – Malayalam
Udaharanam Sujatha
Shortlisted
90th Academy Awards
Best Original Song
Pulimurugan
Shortlisted
Best Original Score
Pulimurugan
Won
Kerala State Film Awards
Best Background Music
Take Off
Gopi Sundar Images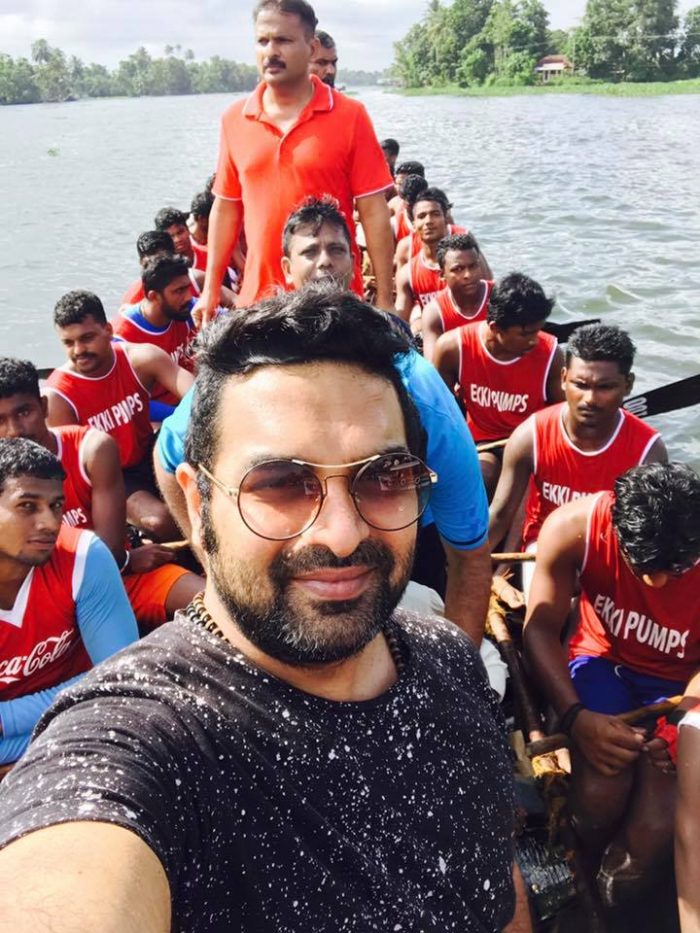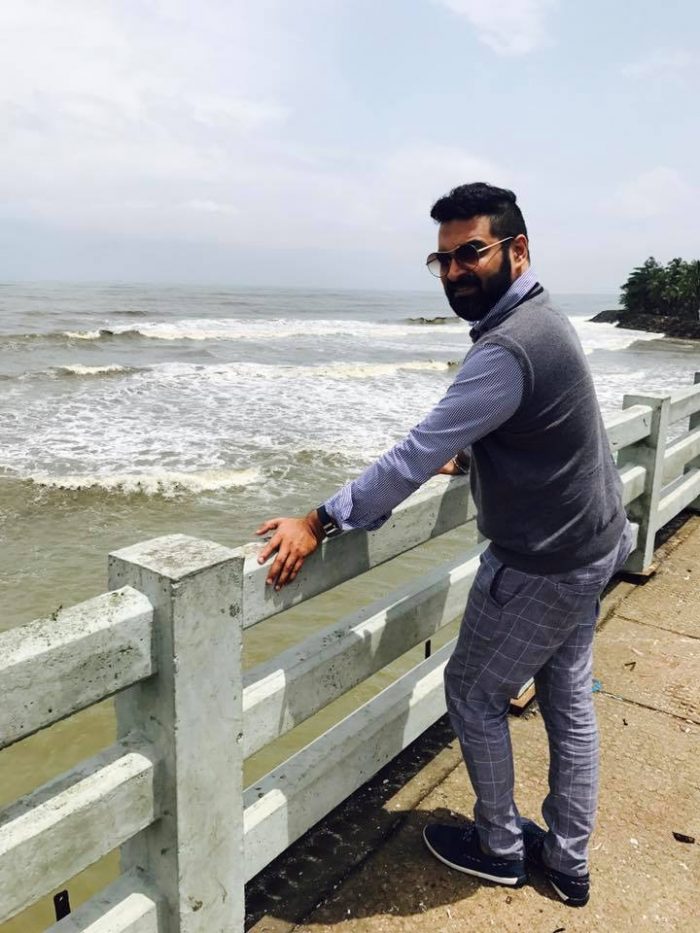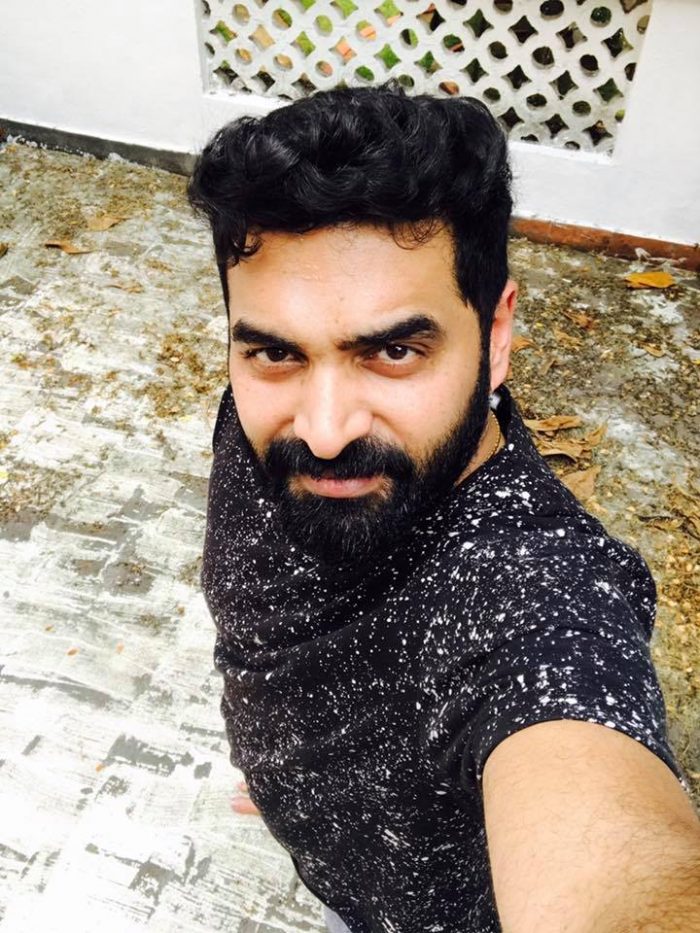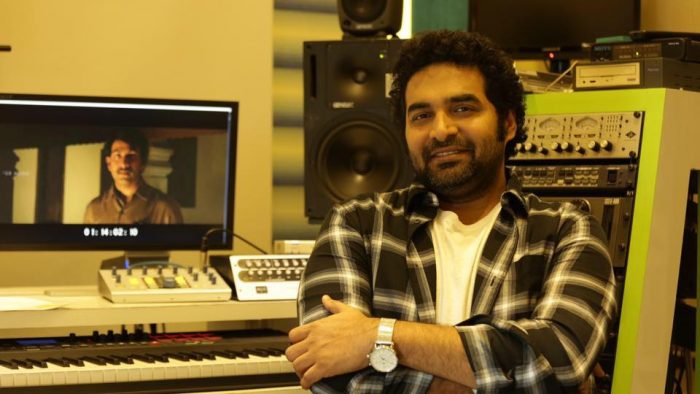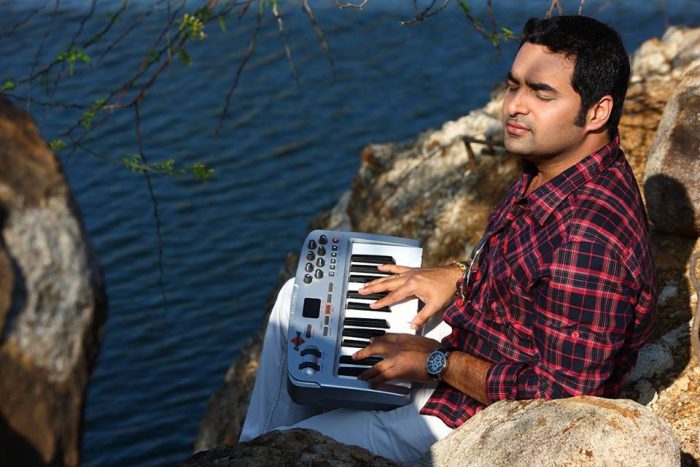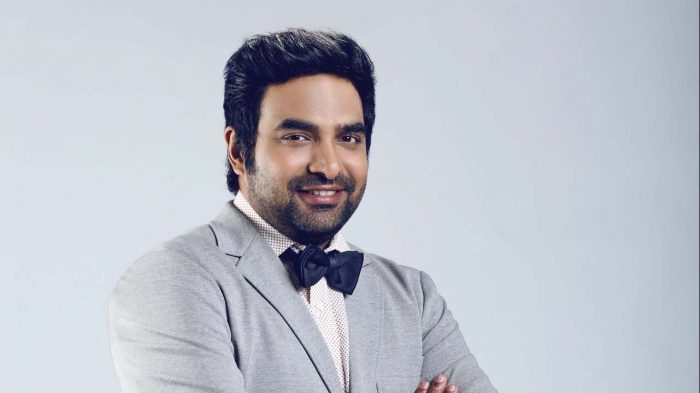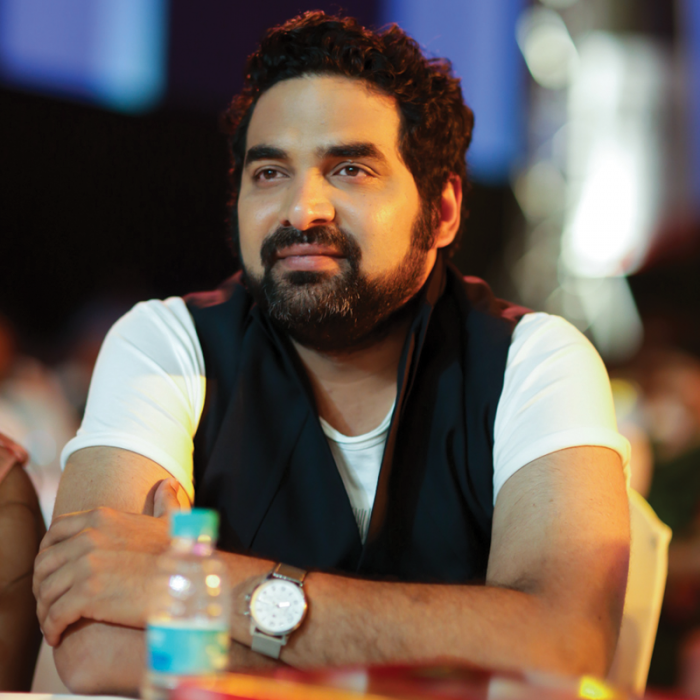 Read other Biographies: Rimi Tomy | Amresh Ganesh | Achu Rajamani |  Santhosh Narayanan | A. H. Kaashif