Fathima Vijay Antony Biography, Wiki, Age, Personal Details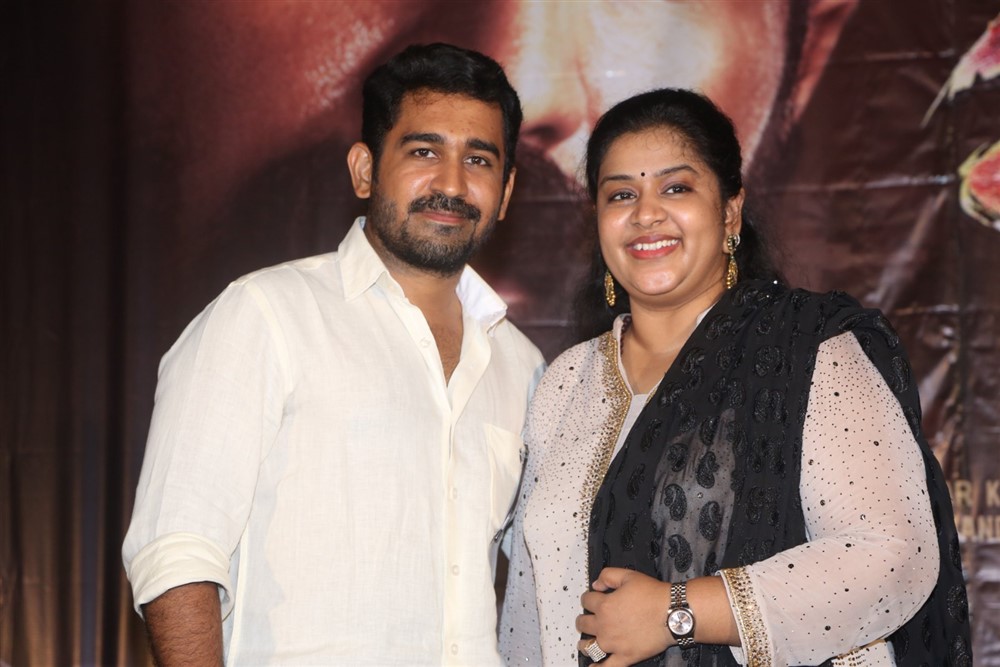 Fathima Vijay Antony is a Film Producer who is the wife of Popular Music director and actor Vijay Antony. She is producing Vijay Antony movies through the banner of Vijay Antony Film Corporations. Fathima Vijay Antony is supportive in Vijay Antony's career and they discuss all the happenings about the movie and choose the best out of it. Check out below for Fathima Vijay Antony Biography, Wiki, Age, Personal Details and other details
Read other biographies: Aarthi Doss (Sivakarthikeyan Wife) | Jessy Sethupathi (Vijay Sethupathi Wife) | Sarita Birje (Madhavan Wife)

Fathima Vijay Antony Personal Life and Career
Fathima Vijay Antony married Vijay Antony in the year 2006. Vijay Antony made his debut as a musician in the year 2005 and within a year he married Fathima. She is very supportive throughout his career. Vijay Antony struggled during his initial stages of life as a musical director but Fathima as a wife advised him for his best and she had a confidence in him that he will emerge as a successful actor/Musical Director.
In the year 2012, Vijay Antony made his debut as an actor. Fathima helped him to choose the scripts. She was the one who boosted confidence in Vijay Antony letting him act in movies. She produced Vijay Antony's movies under the banner Vijay Antony Film Corporations. Vijay Antony's movies are unique in scripts and the couple chooses the best out the scripts they get. Fathima as a producer select the female lead roles to act in Vijay Antony's movies. The couple gives the opportunity for new faces.
Now Fathima is settled with her husband Vijay Antony at his residence in Chennai. The couple gave birth to two girl children. They live happily with their kids and mothers in their home located in Chennai.
Read other biographies: Aarthi Doss (Sivakarthikeyan Wife) | Jessy Sethupathi (Vijay Sethupathi Wife) | Sarita Birje (Madhavan Wife)
Fathima Vijay Antony Biography
| | |
| --- | --- |
| Name | Fathima Vijay Antony |
| Nickname | Fathima |
| Profession | Film Producer |
| Date of Birth | Yet To Be Updated |
| Age | Yet To Be Updated |
| Hometown | Nagercoil, Tamil Nadu, India |
| Nationality | India |
| Married | Yes |
| Husband Name | Vijay Antony |
| Current City | Chennai, Tamil Nadu, India |
Fathima Vijay Antony Facebook: https://www.facebook.com/vijay.antony.986
Fathima Vijay Antony Instagram: Yet to be updated
Fathima Vijay Antony Twitter: https://twitter.com/mrsvijayantony
Incoming Related Searches
Fathima Producer
Fathima Vijay Antony Producer
Producer Fathima
Vijay Antony Wife
Wife of Vijay Antony
Read other biographies: Aarthi Doss (Sivakarthikeyan Wife) | Jessy Sethupathi (Vijay Sethupathi Wife) | Sarita Birje (Madhavan Wife)