Enga Veetu Mapillai Final Promo | Who will be the Winner?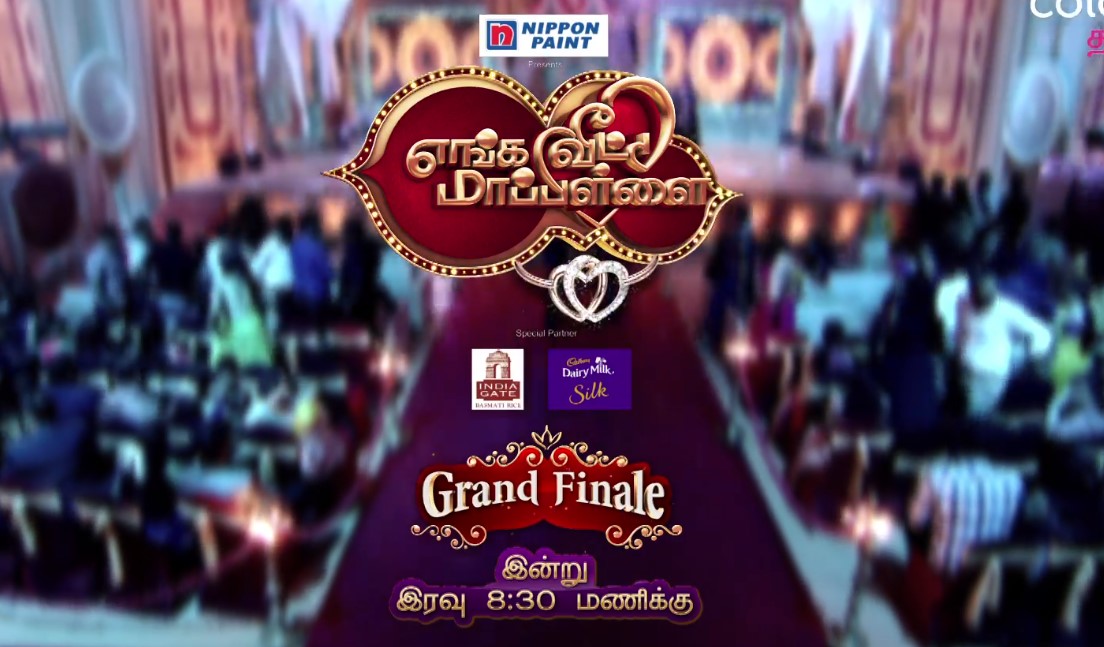 Colors Tamil TV Channel released the new promo of Enga Veetu Mapillai and everyone are very excited to know the results. The final event is filled with celebrities and each one is waiting for the response from Arya. The promo starts with Sangeetha stating, "Arya is going to present the final token of love to his soulmate". Who will be his Soulmate? Everyone in the event is very excited to know the result. The celebrities then give their response to the result.
Janani Iyer says "He has made the right decision". Aparnathy says "Arya's level is very high" (Sarcastically). Anuradha Krishnamurthy says "I'm not disappointed". Gayathrie says "Arya's decision is genuine and correct". Suja Varunee says "It is very shocking and surprising". Arya's Photographer says "The real-life starts after this". But the question is "Who is the winner?"
Let us wait and watch at 8.30 today.
Watch it on Youtube: https://www.youtube.com/watch?v=LgWs_B5aiTA
Who do you wish to be the winner? Vote here