Devika Malayalam Movie (2019) | Cast | Trailer | Songs | Release Date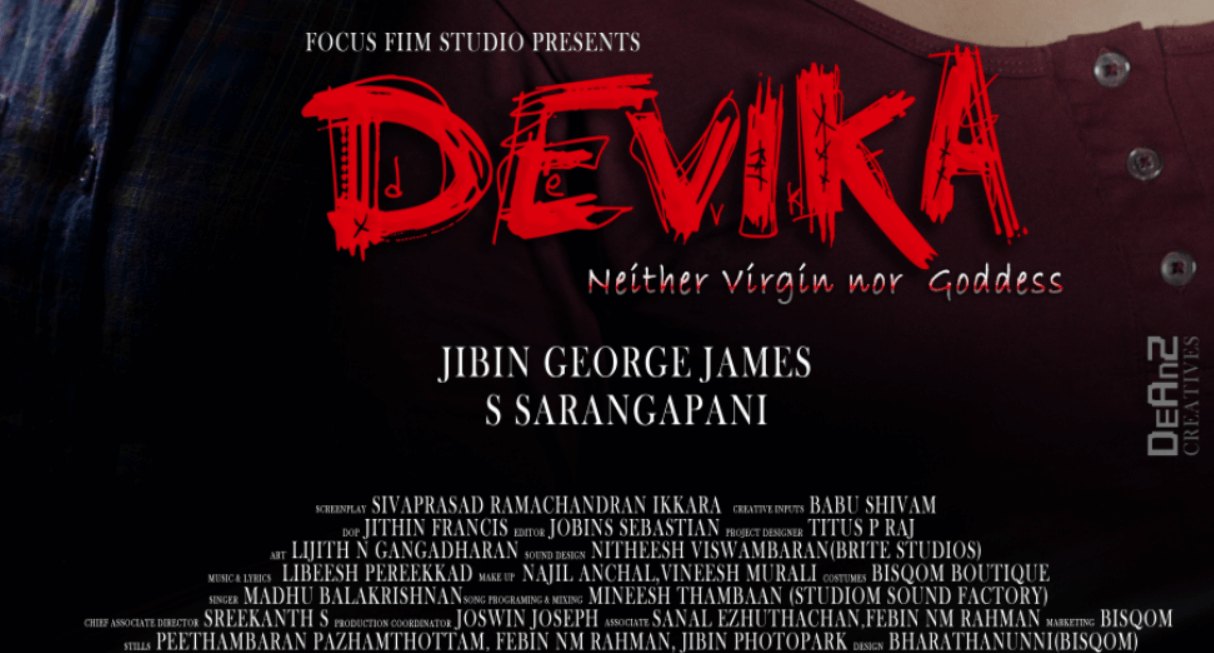 Devika (Neither Virgin or Goddess) is malayalam language thriller drama directed by Jibin George James. Produced by S Sarangapani, the script was written by Sivaprasad Ramachandran Ikkara. The movie stars Maanav, Athira Madhav, and Gayathri Suresh in the lead roles.
Devika Movie Plot
The film was inspired from a model who claims that she was sedated and raped during a films audition. At the same time a model coordinator Naresh, a friend of Devika, comes forward and claims that he was with her that day and both had s*x with each others consent, and it wasn't a rape.
The situation is again discussed through an interview session, revealing both of their characters and the truth. The movie also demonstrates the common attitude of the Indian society towards
women. The society has defined woman's personality within the constraints of her form and dress and if anything, less than what is expected by them is seen in their petty vision, she is labelled as a slut. This perspective should be challenged.
Through Devika, the team trying to convey the general attitude of people. When a person narrates or describes an event, he doesn't reveal certain details. Thus, the truth which being told will change. The truth is what we find while uncovering all the blind spots and angles. The real truth can only be identified by looking at it from all the sides.
Click here to know Upcoming Malayalam Movies
| | |
| --- | --- |
| Director | Jibin George James |
| Producer | S Sarangapani |
| Screenplay | Jibin George James |
| Genre | Drama |
| Story | Sivaprasad Ramachandran Ikkara |
| Starring | Maanav, Athira Madhav, Gayathri Suresh |
| Music | Libeesh Pereekkad |
| Cinematographer | Jithin Francis |
| Editor | Jobins Sebastian |
| Production Company | Focus Film Studio |
| Release date | 2020 |
| Language | Malayalam |
Devika Movie Poster
Devika Movie Cast
Maanav
Athira Madhav
Rajan Idukki
Jithumon Karattu
Sreekanth S
Devika Movie Teaser
Devika Movie Trailer
Devika Malayalam Movie Songs
Devika Movie Review
For more Tamil Cinema News, Click here.