Christmas Coupon Movie (2019) | Cast | Teaser | Trailer | Release Date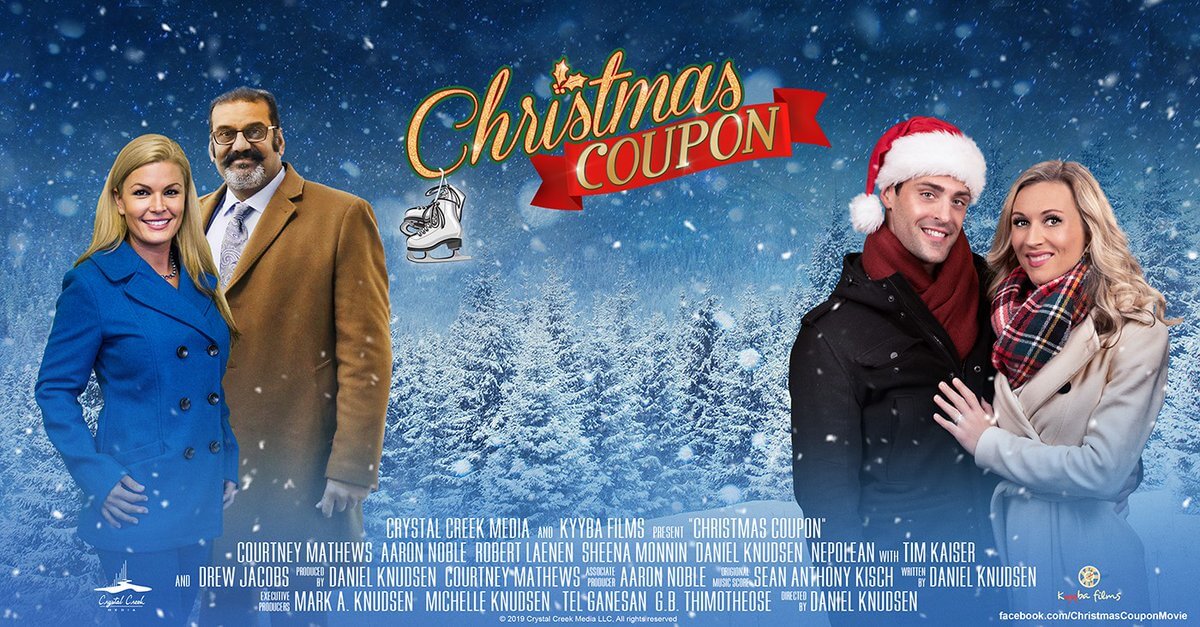 Christmas Coupon is an upcoming Hollywpod movie written and directed by Daniel Kundsen. Jointly produced by Daniel Kundsen & Courtney Mathews, this movie features Courtney Mathews, Aaron Noble, Nepoleon and Sheena Monnin in the lead roles. Music director Sean Anthony Kisch composes the songs and background score for this movie. Cinematographer Daniel Knudsen handles camera.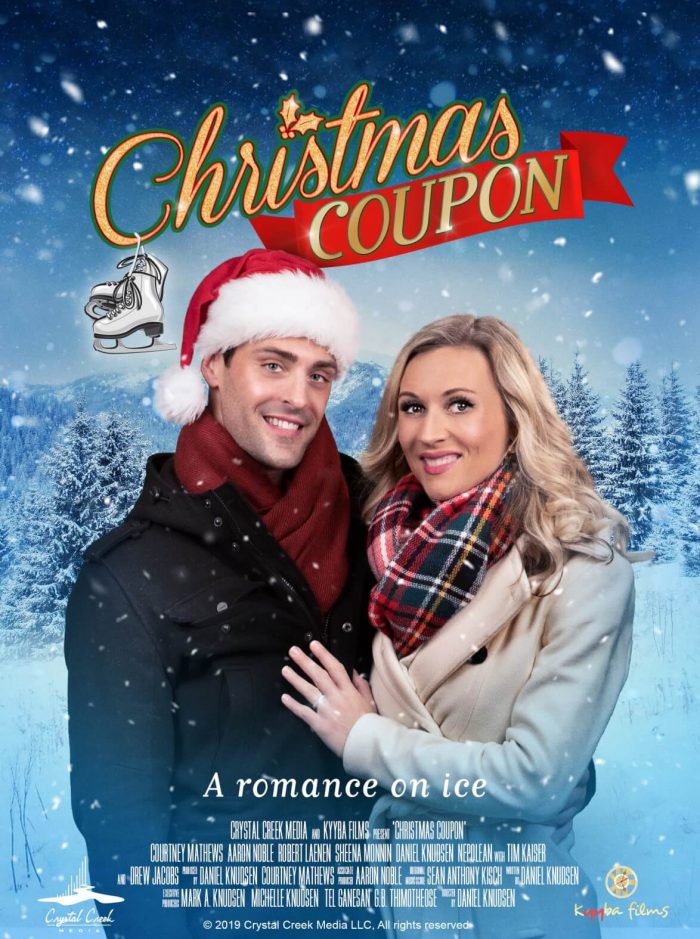 | | |
| --- | --- |
| Director | Daniel Kundsen |
| Producer | Daniel Kundsen & Courtney Mathews |
| Screenplay | Daniel Kundsen |
| Genre | Drama |
| Story | Daniel Kundsen |
| Starring | Courtney Mathews, Aaron Noble, Napoleon and Sheena Monnin |
| Music | Sean Anthony Kisch |
| Cinematographer | Daniel Knudsen |
| Editor | Yet to be updated |
| Production Company | Crystal Creek Media and Kyyba Films |
| Release date | Yet to be updated |
| Language | English |
Christmas Coupon Movie Cast
Courtney Mathews
Aaron Noble
Robert Laenen
Sheena Monnin
Daniel Knudsen
Napolean
Tim Kaiser
Drew Jacobs
Tenley
Justin Mane
Michelle Cohl
Bryer Popov
Jerry Narsh
Colleen Gentry
Tricia Harmon
Garrett Thierry
Ian Lang
Neal Mozen
Lauren Kahrs
Mckenzie Mathews
Maddie Mathews
Austin Mathews
Rachel Ritzler
Dorothy Reed
James Pilachowski
Keyna Reynolds
Salina Gusmano
Candace Joy
George Avgoustis
Tel Ganesan
Leslie Mechigian
Rose Anne Nepa
Caleb Silvers
Angela Wojtyniak
Brooklyn Wojtyniak
Holly Dacke
Paige Donnelly
Brian Kirk
Christopher Mulder
Brian Martinez
Chris Belisar
Tamika Willis
Hannah Winkler
Madison Werner
Zachery Mudge
Kerry Fager
Swetha Ganesan
Ashley Kiraly
Bethany Hazelitt
Christmas Coupon Movie Teaser & Trailer
For More Entertainment News, Click here.