Bharathidasan Colony is the new serial that is set to be telecast on Star Vijay TV. It is directed by Aadithyan and it is scripted by Priya Thambi. The serial stars Karuna Vilasini, Aishwarya Ramsai, Vasi Vasanth in main roles and share the plot with others in supporting casts. The tale of the serial narrates about the Bharathidasan Colony, where the family and neighborhood share the love, affection, and kindness among each other that also filled with comedy and daily events. Vijay TV will premiere the Bharathidasan Colony serial episodes and the timings will be finalized soon.
WATCH BHARATHIDASAN COLONY SERIAL EPISODES ONLINE ON HOTSTAR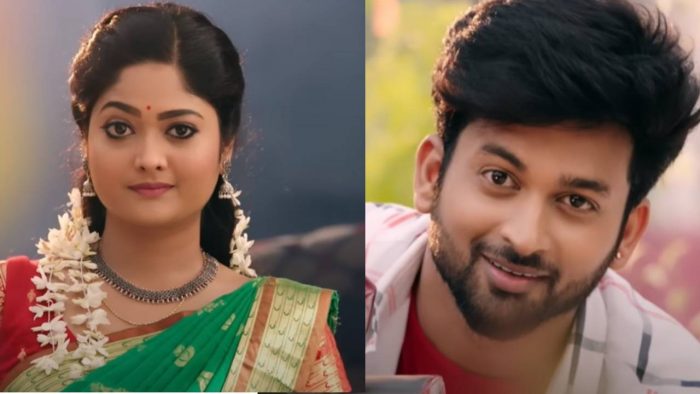 Viewers can also watch and download all the latest episodes of Bharathidasan Colony Serial exclusively on Disney plus Hotstar. Vijay TV also has successive running serials like Sippikul Muthu, Baakiyalakshmi, Chellamma, and more.
Cast
Here is the main cast of the latest Bharathidasan Colony Vijay TV Serial,
Aishwarya Ramsai
Vasi Vasanth
Haasini (Karuna Vilasini)
Prabhakaran Chandran
Revathy Gnanamurugan
Geminimani
Promo
Watch the latest episodes of Bharathidasan Colony Serial on Hotstar,
Bharathidasan Colony Serial Full Details
Here are the full details of Bharathidasan Colony Disney plus Hotstar 2022,
Serial Name: Bharathidasan Colony
Genre: Family Drama
Online Streaming Platform: Disney Plus Hotstar
Original Network: Star Vijay
Timings: Yet to be updated
Running Time: 23 minutes (approx.)
Release Date: June 2022