Achyuth Kumar Wiki, Biography, Age, Movies, Family, Images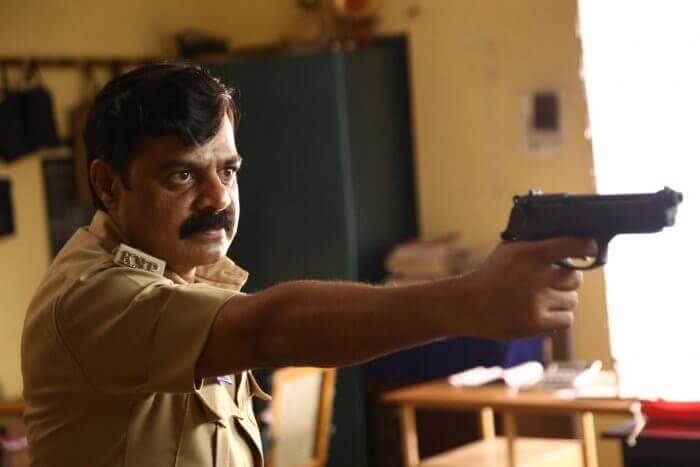 Achyuth Kumar is an Indian movie actor, who predominantly works in the Kannada film industry. He made his acting debut with the Kannada movie "Mouni," directed by B. S. Lingadevaru in the year 2003. Moreover, he was the recipient of 3 Filmfare Awards, 2 Karnataka State Film Award for Best Supporting Actor.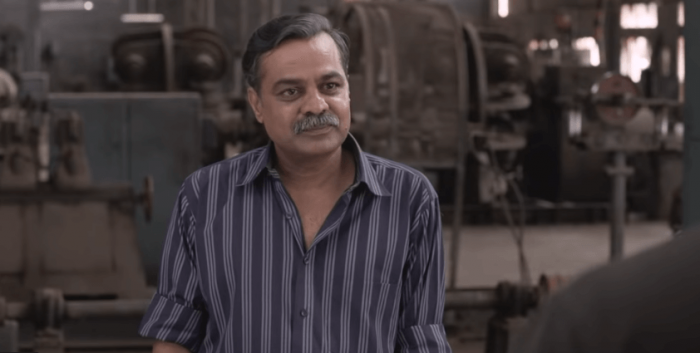 Read other biographies: Bhavna Pandey | Aditi Myakal | Sunil Varma | Actress Suhasini | Riya Suman | Jakes Bejoy
Achyuth Kumar Early Life and Career
Achyuth Kumar was born on 8 March 1966 in Tiptur, Karnataka, India. Achyuth Kumar family and schooling details will be updated soon. He completed his graduation in Bachelor of Commerce at Kalpatharu First Grade College, University of Bangalore. Achyuth Kumar wife name is Nandini Patwardhan. He started his acting training at Ninasam cultural organisation located at Shimoga district of Karnataka.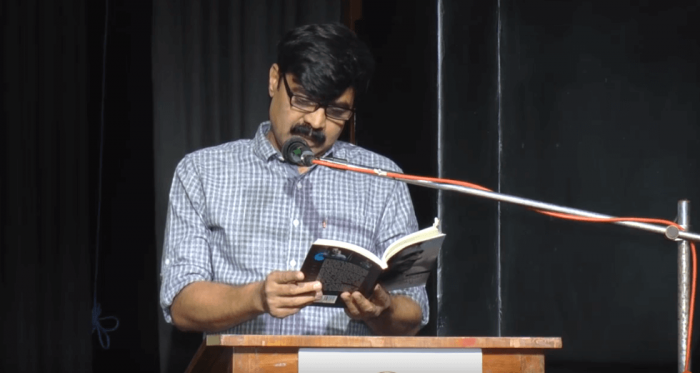 Achyuth Kumar started his acting career as a theatre artist. He made his television debut with the Girish Kasaravalli's serial Gruhabhanga in the year 2000. Then he began his movie career in the year 2003 with the Kannada movie "Mouni," along with H. G. Dattatreya and Anant Nag. After the success of that movie, he starred in various Kannada movies like Aa Dinagalu, Josh, Manasaare, Prithvi, Puttakkana Highway and more. In the year 2011, Achyuth Kumar made his Tamil debut with the K. V. Anand's movie "Ko," along with Jiiva, Ajmal Ameer and Karthika Nair. For his performance in the movie "Lucia," he won the Filmfare Award for Best Supporting Actor. In 2013, he starred in the movie "Hejjegalu," along with Sudha Belawadi as a gambling addict. For his perfromance in that movie, he won the Karnataka State Film Award for Best Supporting Actor.
Achyuth Kumar Biography
| | |
| --- | --- |
| Name | Achyuth Kumar |
| Real Name | Achyuth Kumar |
| Nickname | Achyuth, Achuth Kumar |
| Profession | Film actor |
| Date of Birth | 8 March 1966 |
| Age | 52 (as of 2018) |
| Zodiac sign | Pisces |
| Father Name | Yet to be Updated |
| Mother Name | Yet to be Updated |
| Siblings | Yet to be Updated |
| Religion | Hindu |
| Educational Qualification | Bachelor of Commerce (B.com) |
| School | Yet to be Updated |
| College | Kalpatharu First Grade College, University of Bangalore |
| Hobbies | Reading Books |
| Hometown | Tiptur, Karnataka, India |
| Nationality | Indian |
| Married | Yes |
| Wife Name | Nandini Patwardhan |
| Affairs | NA |
| Children | NA |
| Current City | Tiptur, Karnataka, India |
Achyuth Kumar Facebook: Yet to be updated
Achyuth Kumar Twitter: Yet to be updated
Achyuth Kumar Instagram: Yet to be updated
Achyuth Kumar Movies
| Year | Film | Role | Notes |
| --- | --- | --- | --- |
| 2003 | Mouni | | |
| 2005 | Bisi Bisi | Dhobi | |
| 2007 | Aa Dinagalu | Oil Kumar | |
| 2009 | Josh | | Filmfare Award for Best Supporting Actor – Kannada |
| 2009 | Manasaare | | |
| 2010 | Prithvi | Sharanappa | |
| 2010 | Naanu Nanna Kanasu | Brijesh Patel | |
| 2010 | Gubbi | | |
| 2010 | Beli Mattu Hola | | |
| 2011 | Veerabahu | | |
| 2011 | Puttakkana Highway | | |
| 2011 | Rajadhani | | |
| 2011 | Johny Mera Naam Preethi Mera Kaam | | |
| 2011 | Panchamrutha | | |
| 2011 | Lifeu Ishtene | Vishal's father | |
| 2011 | Aata | | |
| 2011 | Shyloo | | |
| 2011 | Ko | Krishnakumar | Tamil film |
| 2012 | Shikari | | |
| 2012 | Edegarike | Tukaram Shetty | |
| 2012 | Anna Bond | | |
| 2012 | Kalpana | | |
| 2012 | Sidlingu | Appaji Gowda | |
| 2012 | Nammanna Don | | |
| 2012 | Dashamukha | | |
| 2012 | Challenge | | |
| 2012 | Drama | | |
| 2012 | Yaare Koogadali | | |
| 2013 | Topiwala | Lokayuktha Loki | |
| 2013 | Gombegala Love | | |
| 2013 | Hejjegalu | Kodanda | Karnataka State Film Award for Best Supporting Actor |
| 2013 | Bachchan | | |
| 2013 | Madarangi | | |
| 2013 | Jinke Mari | | |
| 2013 | Lucia | Shankaranna | Filmfare Award for Best Supporting Actor – Kannada Nominated, SIIMA Award Best Actor in a Supporting Role |
| 2013 | Jatta | | |
| 2013 | Sakkare | | |
| 2013 | Slum | Swamy | |
| 2013 | Advaitha | | |
| 2014 | Dil Rangeela | | |
| 2014 | Savaal | | |
| 2014 | Ragini IPS | | |
| 2014 | Ulidavaru Kandanthe | Balu | |
| 2014 | Kwatle Sathisa | | |
| 2014 | Agraja | | |
| 2014 | Just Love | | |
| 2014 | Jamboo Savari | | |
| 2014 | Oggarane | Krishna | |
| 2014 | Drishya | Surya Prakash | Filmfare Award for Best Supporting Actor |
| 2014 | Mr. and Mrs. Ramachari | Shankar | SIIMA Award Best Actor in a Supporting Role |
| 2014 | Poriyaalan | Sundar | Tamil film |
| 2015 | Abhinetri | | |
| 2015 | Krishna-Leela | Krishna's father | Nominated, IIFA Utsavam Award for Best Performance in a Comic Role |
| 2015 | Aatagara | Yashwanth | |
| 2015 | Muddu Manase | Poorvi's father | |
| 2015 | Geetha Bangle Store | | |
| 2015 | Plus | | |
| 2015 | Bettanagere | Reddy | |
| 2015 | 1st Rank Raju | Raju's father | |
| 2015 | Rocket | | |
| 2015 | Sharpshooter | | |
| 2015 | Prema Pallakki | | |
| 2015 | Masterpiece | Noor Ahmed | |
| 2015 | Eetti | Nasoor Meeran | Tamil film |
| 2016 | Maduveya Mamatheya Kareyole | Chandrashekhar Patil | |
| 2016 | Rajini Murugan | Neelakandan | Tamil film |
| 2016 | Ricky | Radha's father | |
| 2016 | Devara Naadalli | | |
| 2016 | Jwalantham | | |
| 2016 | Nan Love Track | | |
| 2016 | Kiragoorina Gayyaligalu | Shankarappa | Nominated, Filmfare Award for Best Supporting Actor – Kannada |
| 2016 | Half Mentlu | | |
| 2016 | The Great Story of Sodabuddi | | |
| 2016 | Mangaata | | |
| 2016 | Godhi Banna Sadharana Mykattu | Kumar | Nominated, IIFA Utsavam Award for Best Performance in a Comic Role |
| 2016 | Jaggu Dada | Uday Naik | |
| 2016 | July 22, 1947 | | |
| 2016 | Happy Birthday | Veeraswamy | |
| 2016 | Lifeu Super | | |
| 2016 | Sipaayi | Narasimharaju | |
| 2016 | Idolle Ramayana | | |
| 2016 | Badmaash | Rajshekhar | |
| 2016 | Naanu Mattu Varalakshmi | | |
| 2016 | Kirik Party | Ghouse | |
| 2016 | Mandya to Mumbai | | |
| 2017 | Srikanta | | |
| 2017 | Beautiful Manasugalu | Kodanda | Nominated, Filmfare Award for Best Supporting Actor – Kannada |
| 2017 | Amaraavati | Shivappa | Karnataka State Film Award for Best Actor |
| 2017 | Srinivasa Kalyana | Shivappa | |
| 2017 | Urvi | Devergunda | |
| 2017 | Raajakumara | Krishna | |
| 2017 | Aake | Madan | |
| 2017 | Vikram Vedha | Police SP | Tamil film |
| 2017 | Mugulu Nage | Achyuth | |
| 2017 | College Kumar | | |
| 2017 | Athiratha | | |
| 2018 | Raju Kannada Medium | | |
| 2018 | Kanaka | | |
| 2018 | Chalo | Keshava | Telugu film |
| 2018 | Tagaru | | |
| 2018 | Iravukku Aayiram Kangal | Tamil film | |
| 2018 | Thayige Thakka Maga | | |
| 2018 | K.G.F: Chapter 1 | Gurupandiyan | |
| 2018 | Thurthu Nirgamana | Filming | |
| 2018 | Avane Srimannarayana | Filming | |
| 2018 | Mayabazar 2016 (film) | Filming | |
| 2018 | Iruvudellava bittu | Filming | |
| 2018 | Londonnalli Lambodara | Filming | |
| 2018 | Kavaludaari | Filming | |
Achyuth Kumar Images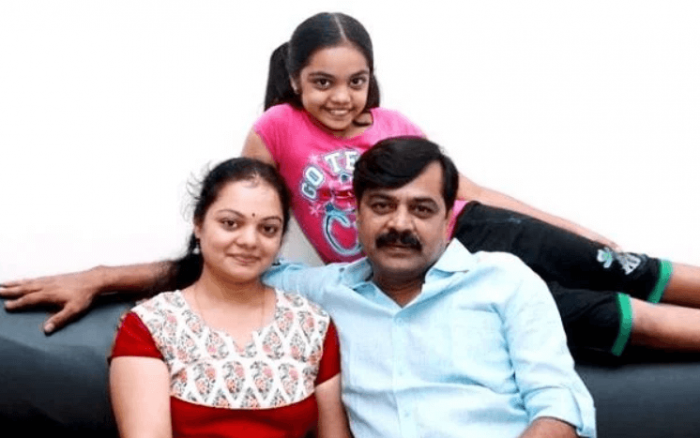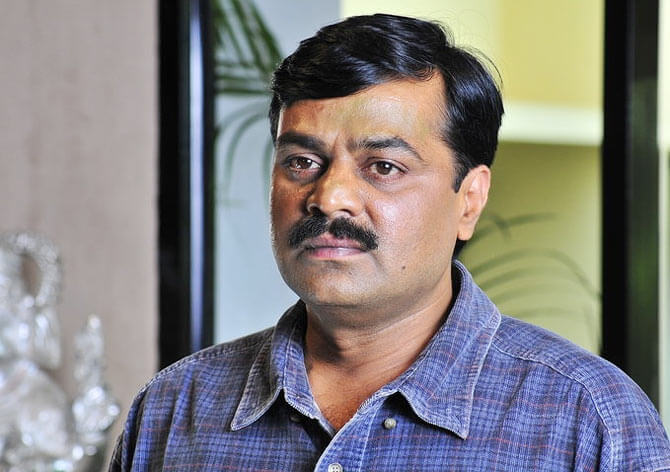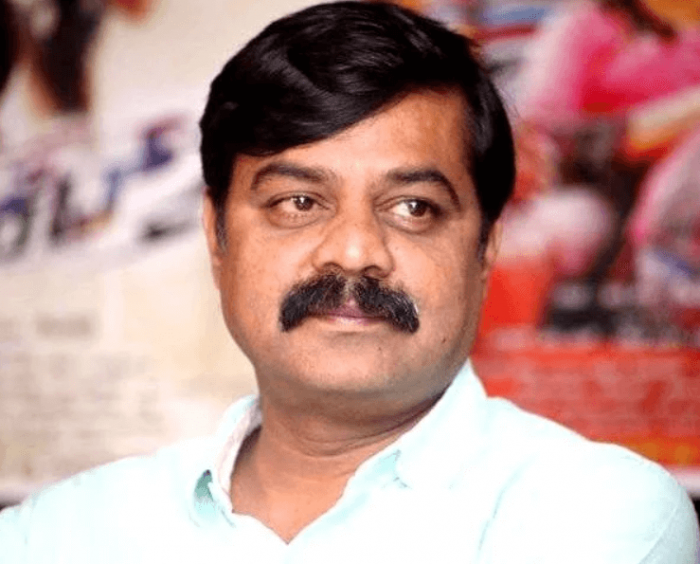 Read other biographies: Niyati Fatnani | Vidya Balan | Rana Daggubati | Manjima Mohan | Bharath Reddy